Battery-free wearable robotic exoskeleton
Discover how Comau's non-powered wearable exoskeleton – MATE-XB – stores human energy in a spring,
helping workers lift heavy objects and move cumbersome loads with less physical effort and
fatigue.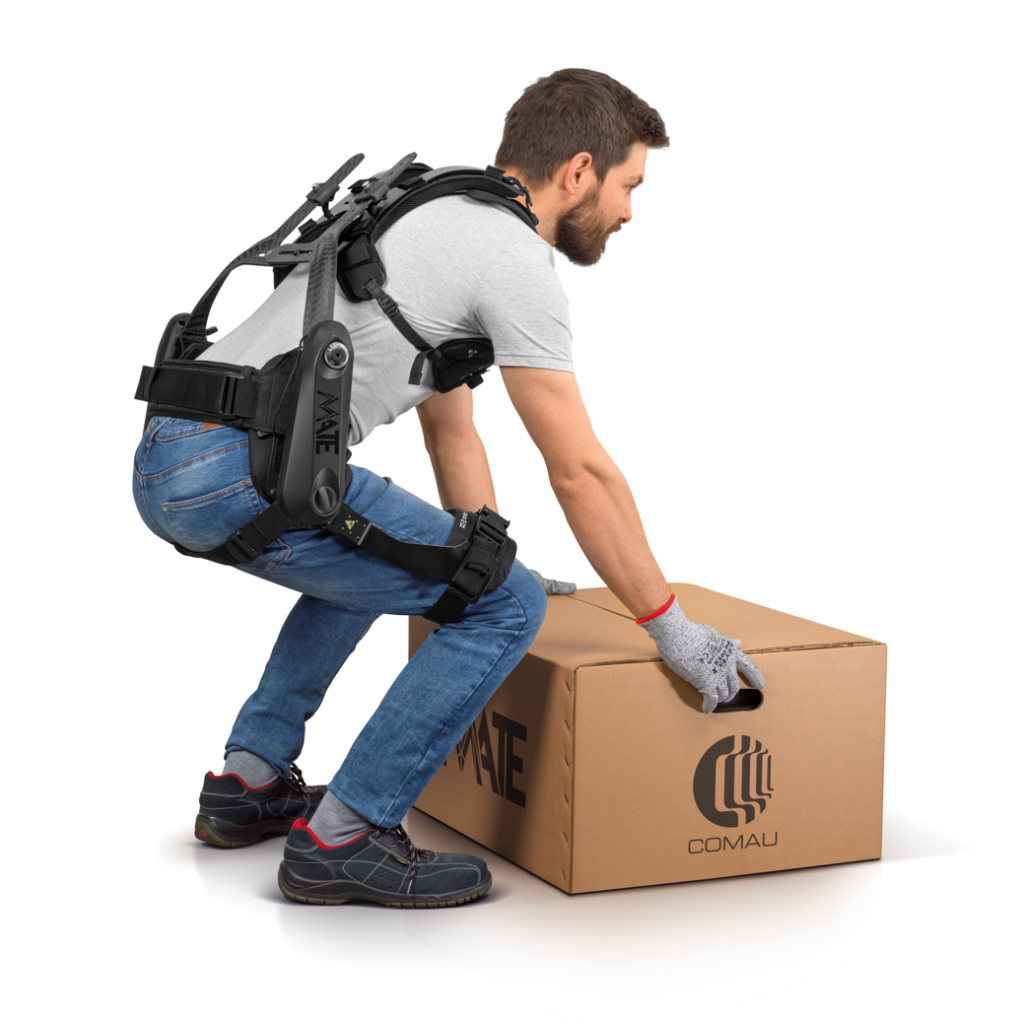 Mechanical Kinematic Chain
Structure that facilitates the free movement of the user
.
Garment Interface
All parts in direct contact with the user's body
.
Torque Generating Box (TGB)
Core mechanism that stores and transforms potential mechanical energy in order to create an adjustable assistive torque
Better ergonomic performance
Easy to wear and quickly adjustable to fit virtually any body frame, the MATE-XB exoskeleton suit is specifically designed to improve ergonomics during lifting and repetitive tasks.
It does so without using motors or batteries by providing passive assistance to the lower back and supporting the user when bending with the legs (squatting), bending forward, or during the repetitive lifting of loads.
Better safety
Able to support workers handling loads of up to 25kg, the fully passive exoskeleton helps ensure better safety and well-being for operators.
Fully validated
MATE-XB was developed in collaboration with Esselunga, a large retail organization and early adopter who helped validate and test the exoskeleton.
Lightweight structure
Its lightweight carbon fiber structure is easy to wear and quickly adjustable to fit virtually any body frame.
MATE-XB GIVES YOU THE EXACT LEVEL OF SUPPORT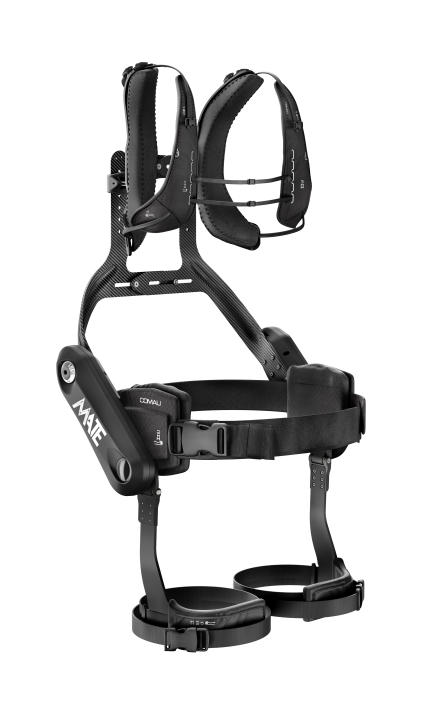 The assistance provided by the MATE-XB exoskeleton mimics the effect of the trunk flexion on the lower back.
MATE-XB MOVES IN ARMONY WITH YOUR BODY
Thanks to a chain of passive degrees of freedom, the exoskeleton allows the whole user's freedom of movement.
MATE-XB fit your body.
Gives you the freedom to move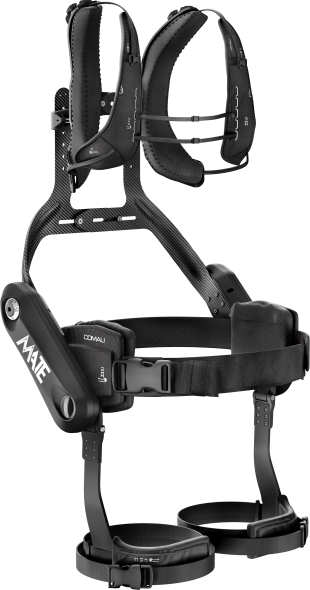 Adjustable belt positioning
Intuitive on/off mechanism for easy activation
Intuitive labels for regulations and adjustments
High-tech, lightweight carbon-fiber structure
Ergonomically designed and ajustable vest
MATE-XB works when, where and how you do
---
Extremely ergonomic, everywhere
Full mobility of
the entire body
Easy selectable assistance
Lightweight and
robust structure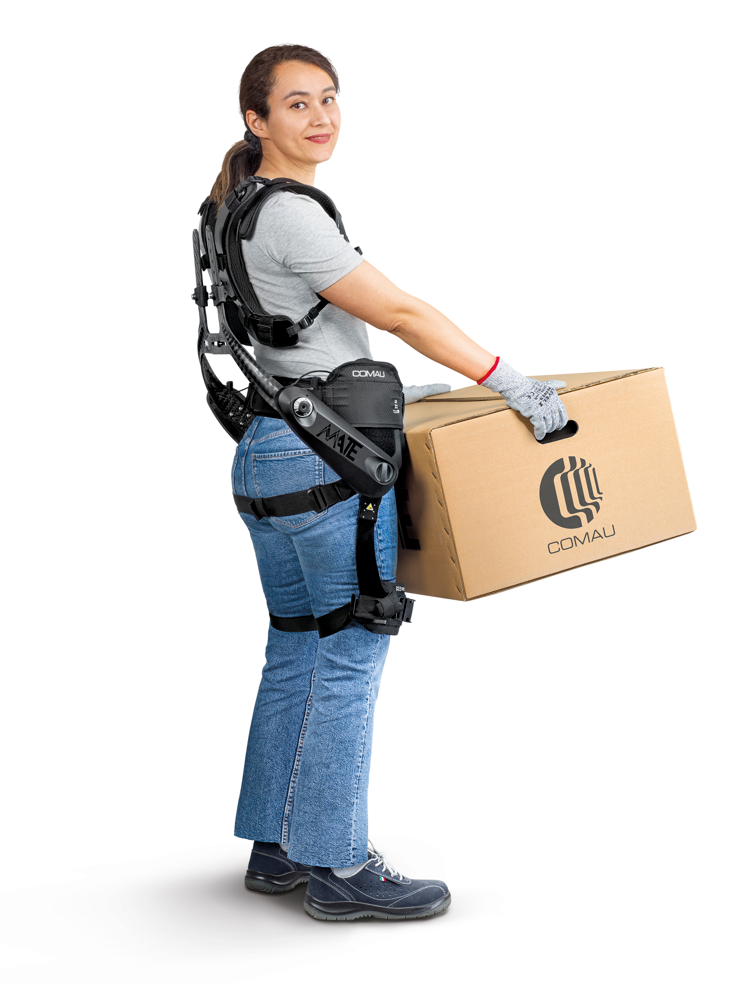 Quick on/off
activation switch
High personalization/ fitting
Intuitive and easy-to-use adjustments

---
WHY IS MATE-XB UNIQUE?