Achieving true sustainability is certainly one of the greatest challenges for 21st century industry. Everything is connected. A company's good business practices not only affect its employees, suppliers and clients, but nature and society as well. We at Comau are well aware of this and that is why our commitment to sustainability is so thorough, encompassing broad strategic issues in the pursuit of this goal.
Albeit topics such as diversity and inclusion, the responsible use of resources and reducing carbon emissions, occupational health and safety, and responsible acquisition procedures may seem to be unrelated, they are crucial elements of a successful transition towards a greener, more self-sufficient future.
Comau's ongoing push for innovation has naturally led it to adopt and create sustainable solutions and technologies, both for its own operations and those of its customers. We work to help industry and society in various projects across four specific areas.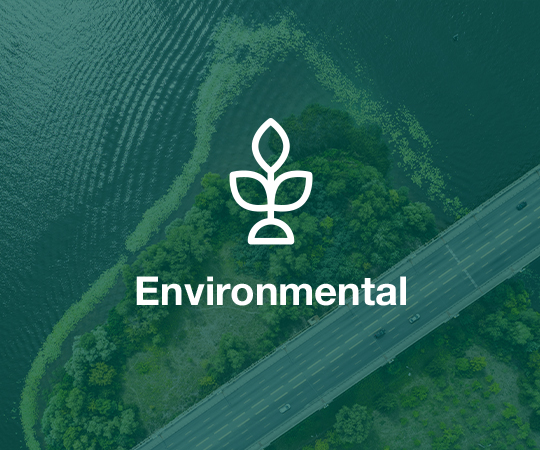 A sustainable future is possible only when concrete action is taken. That is why Comau is steadfast in reducing GHG emissions, minimizing energy and water consumption and integrating its operations in the circular economy. Not only that, our company is also an active partner of numerous European and international projects aimed at accelerating the widespread adoption of more environmentally-friendly technologies and production processes.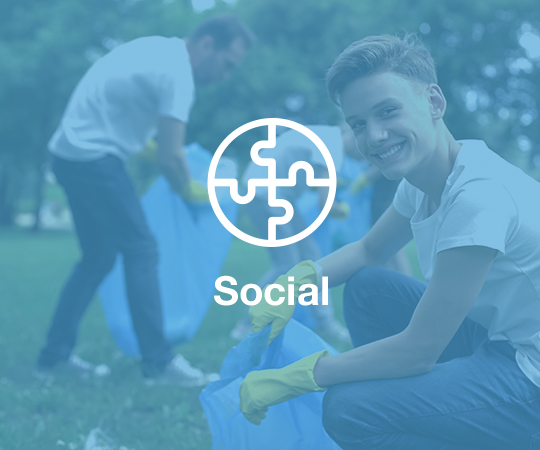 Creating a fair, inclusive and safe working environment, where occupational health is guaranteed, diversity is valued, human rights and environmental regulations are respected, is essential to attract the best talent, foster innovation and bring progress to society. Securing the well-being of our workers is the first step for building a sustainable and better tomorrow for both industries and the community. For this reason, and in congruence with our core values, we at Comau take an active role in supporting numerous social causes around the world.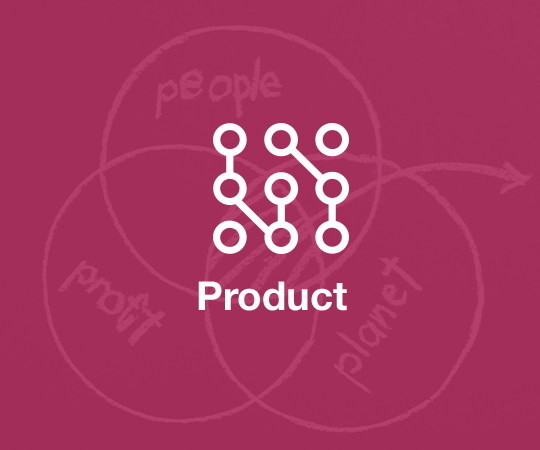 Innovation is key for achieving sustainability. Ongoing research on new manufacturing processes and technological breakthroughs like digitalization allows Comau to develop more energy-efficient products that require less resources and can be easier to recycle. By offering better services, we help companies become more productive while reducing gas emissions, consuming less water and using materials in a responsible way.
We collaborate in several EU and international research and development projects that seek to support industries in the transition to a more sustainable approach with groundbreaking solutions.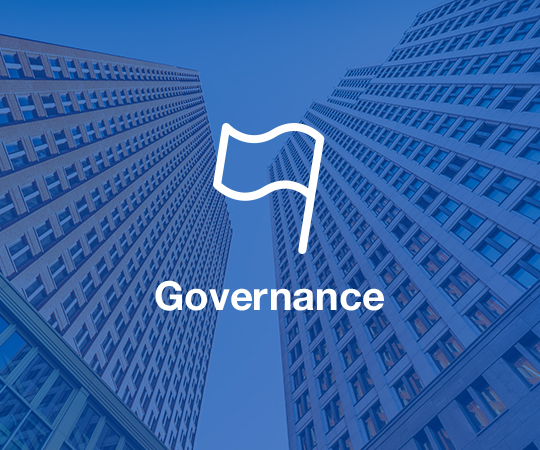 Only with ethical, transparent and accountable practices can we grow in a sustainable way. By integrating sustainability into its governance model, Comau pledges to engage in more responsible procurement practices, give utmost importance to our customers' data protection and be open to engage in dialogue with our stakeholders and the community about our operations.
Our projects
PURE Project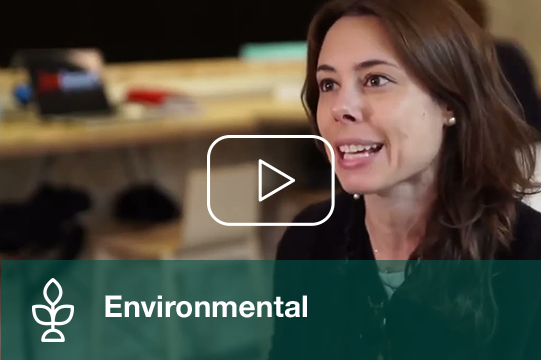 The APA (technology by ISCLEANAIR) solutions are based on a very easy and effective process to purify the air from contamination, pollution and even harmful micro-organisms as viruses: unique water-based and mechanical processes remove the pollutants present in the ambient air and, with air cleaning (washing) cycles, obtain the dilution principle and the elimination of harmful elements in simple water, down to the smallest, nastier sizes and types including gases, VOCs, NOx, SOx, heavy metals and hydrocarbons, but also superfine nano-particulate matter, viruses, bacteria and mould spores.
Women in Automation – Mexico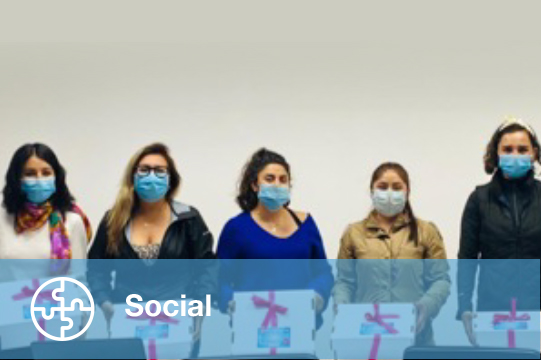 A series of special projects bringing all women employees in North America together to improve the company with a more inclusive approach to recruiting and collaboration with charitable institutions.
Apprenticeship & Inclusion programs – Brazil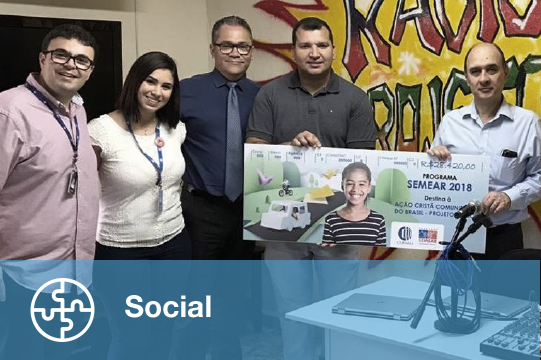 Comau launched these local initiatives to train young people (14-18 y.o.) from low-income areas and hire people with disabilities. The former sought to help the involved teenagers to be better prepared for the start of their professional careers by working and learning at Comau's premises after school. The other program was intended to hire people with disabilities and teach managers to better foster diversity at the workplace. To this day, Comau Brazil has employed 56 apprentices and hired 43 people with disabilities, in addition to adding dates to our local communication calendar celebrating diversity and inclusivity.
Women in Engineering – UK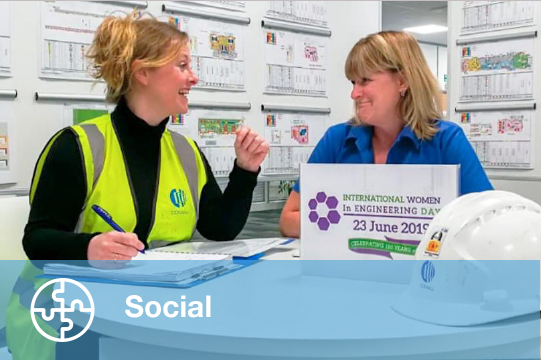 Many Comau UK employees have been actively involved in this initiative to foster the participation of women in STEM with different activities in local schools and colleges. Some of them include sponsorship of an all-girls team for the Vex Robotics national championship and school talks by our employees to inspire future female engineers and scrap the stereotype of STEM being a field just for men.
STEM By Women – Italy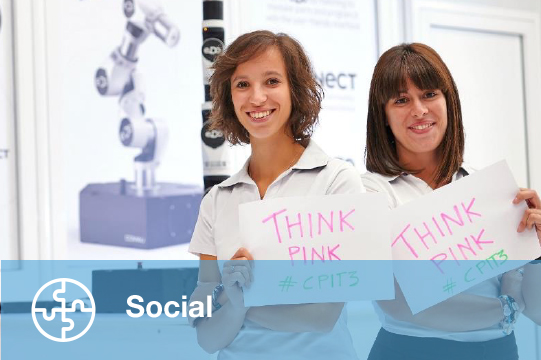 Comau has collaborated with numerous initiatives led by the STEM By Women Association, which promotes STEM education, careers and opportunities for women in partnership with private companies, schools and Universities. Some of the most noteworthy examples have been the participation of two of our employees in key company roles as internal testimonials.