Automated vision-based bin picking
Harness the power of perception-based random bin picking featuring 3D vision technology, advanced sensors, and an intuitive programming interface.
MI.RA/Picker, Comau's bin picking system, delivers best-in-class precision and efficiency at a rate of up to 40 pieces per minute for single or multiple bins measuring up to 1 meter tall.
Fully scalable and easy-to-use, the robot-assisted picking system automatically detects and localizes random, unorganized rigid parts whose orientation and arrangement are unpredictable.
In addition to choosing the best way to pick the object among its pre-defined grasp poses, MI.RA/Picker ensures ideal robot reachability while avoiding singularities.
It also features embedded predictive algorithms that guarantee optimal path management and collision-free trajectories.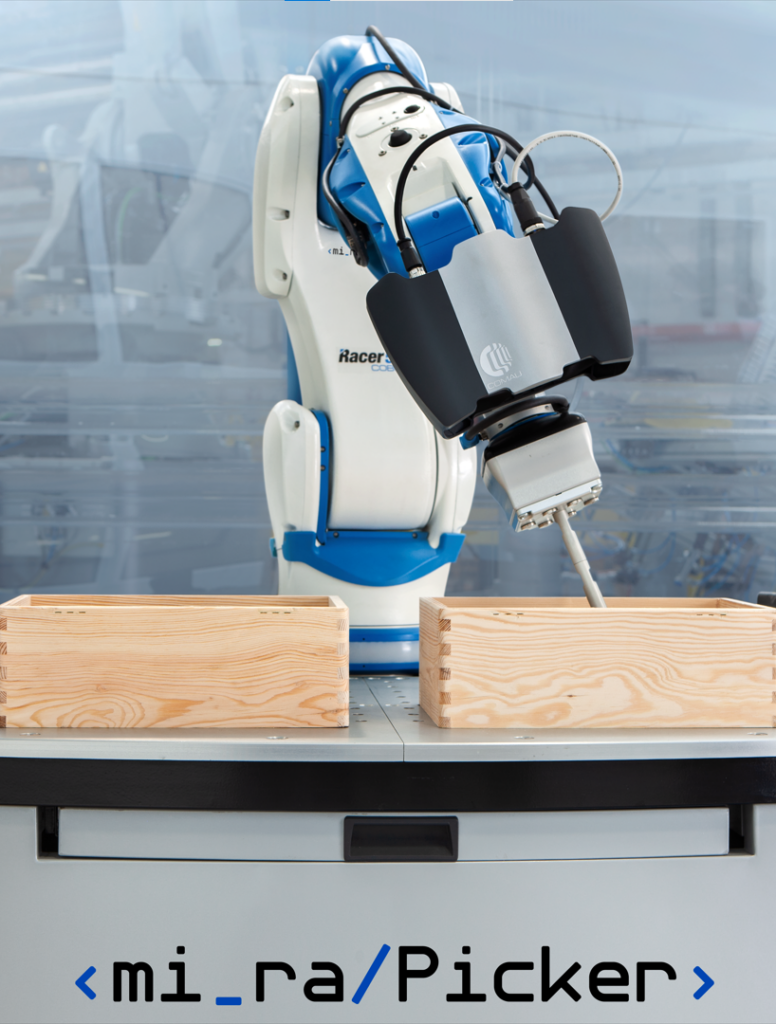 Sustainable upstream logistics
By eliminating the need for unsustainable manual sorting activities and repetitive operations, MI.RA/Picker increases operator well-being.
The automated bin picking solution easily handles products dumped into bins (instead of placed in an orderly manner), which reduces upstream process times, increases productivity, and ensures overall cost efficiency.
Hardware agnostic
Adaptable to any brand of commercial robot, customized bin or customized gripper, MI.RA/Picker is available with two types of sensors: a laser rotative system for single bin applications; and an on-robot mounted industrial camera for multiple bins.
And with reduced acquisition times, they have virtually no impact on the manipulator or the automated gripping process cycle time.
Bin Picking Vision System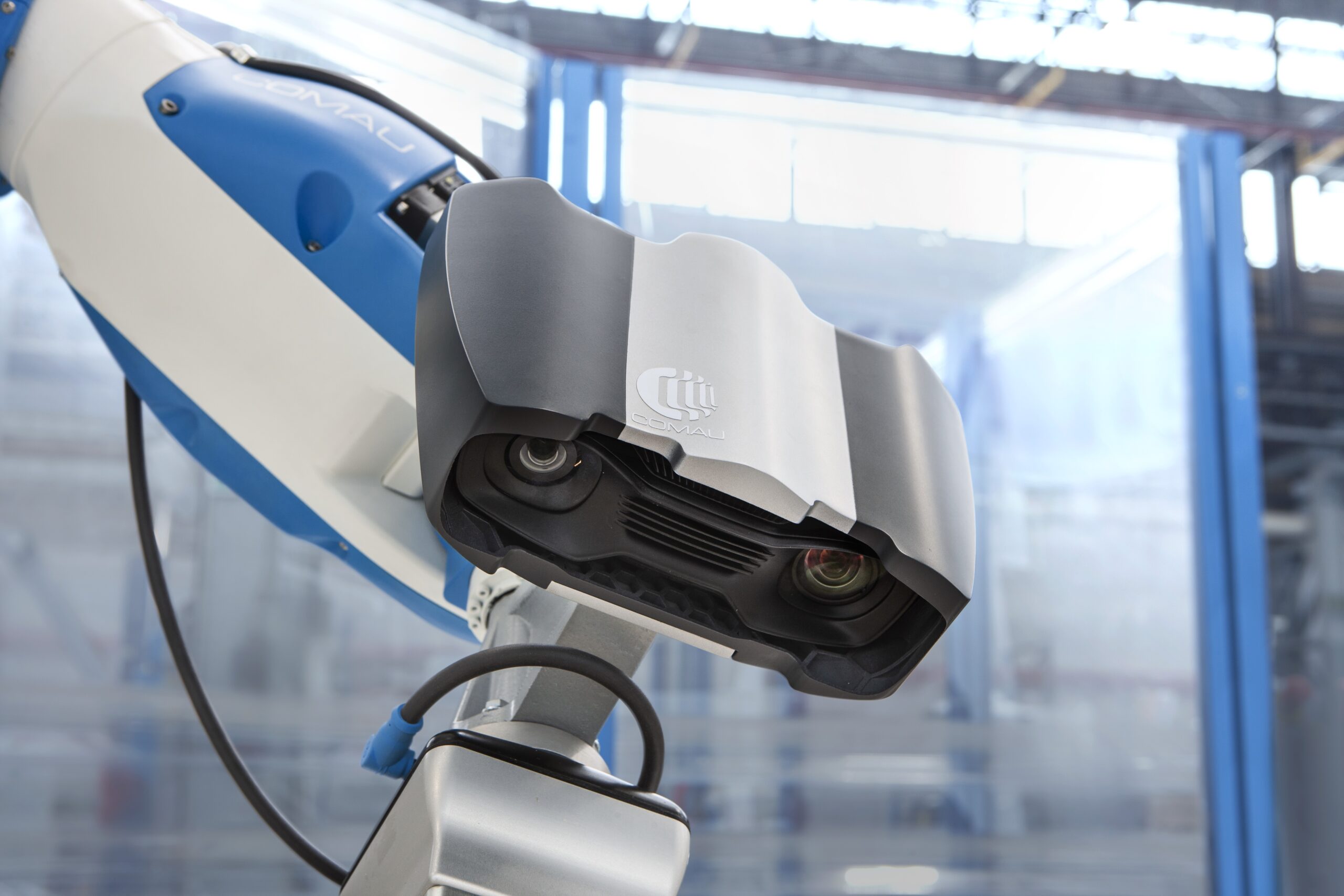 Laser vision
Based on dual-line laser triangulation technology, the high-resolution laser rotative system delivers optimal picking precision for single bin applications.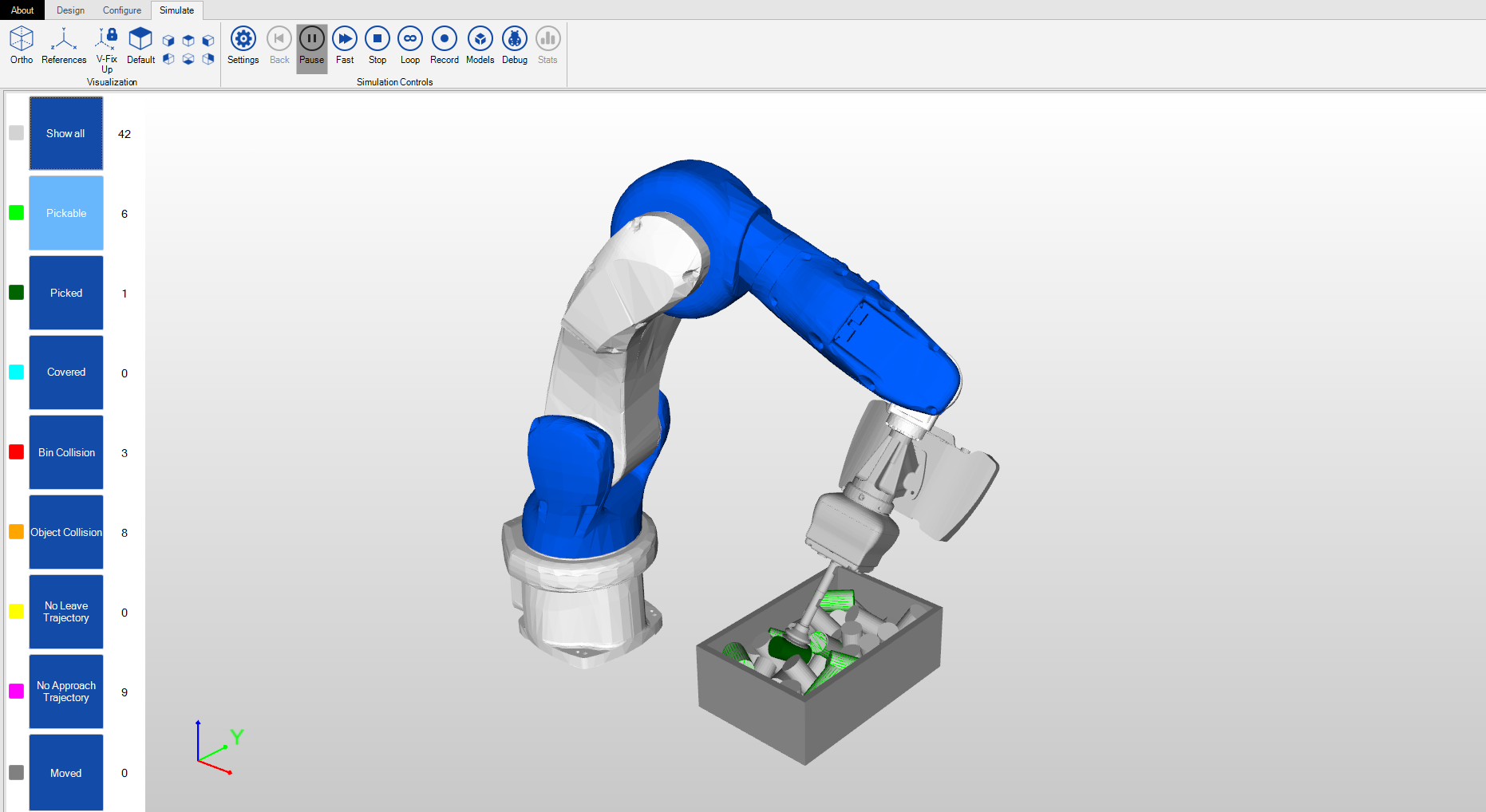 Optical guidance
The compact and lightweight robot vision guidance system can be installed on even the smallest collaborative robots without limiting its reachability inside the bins.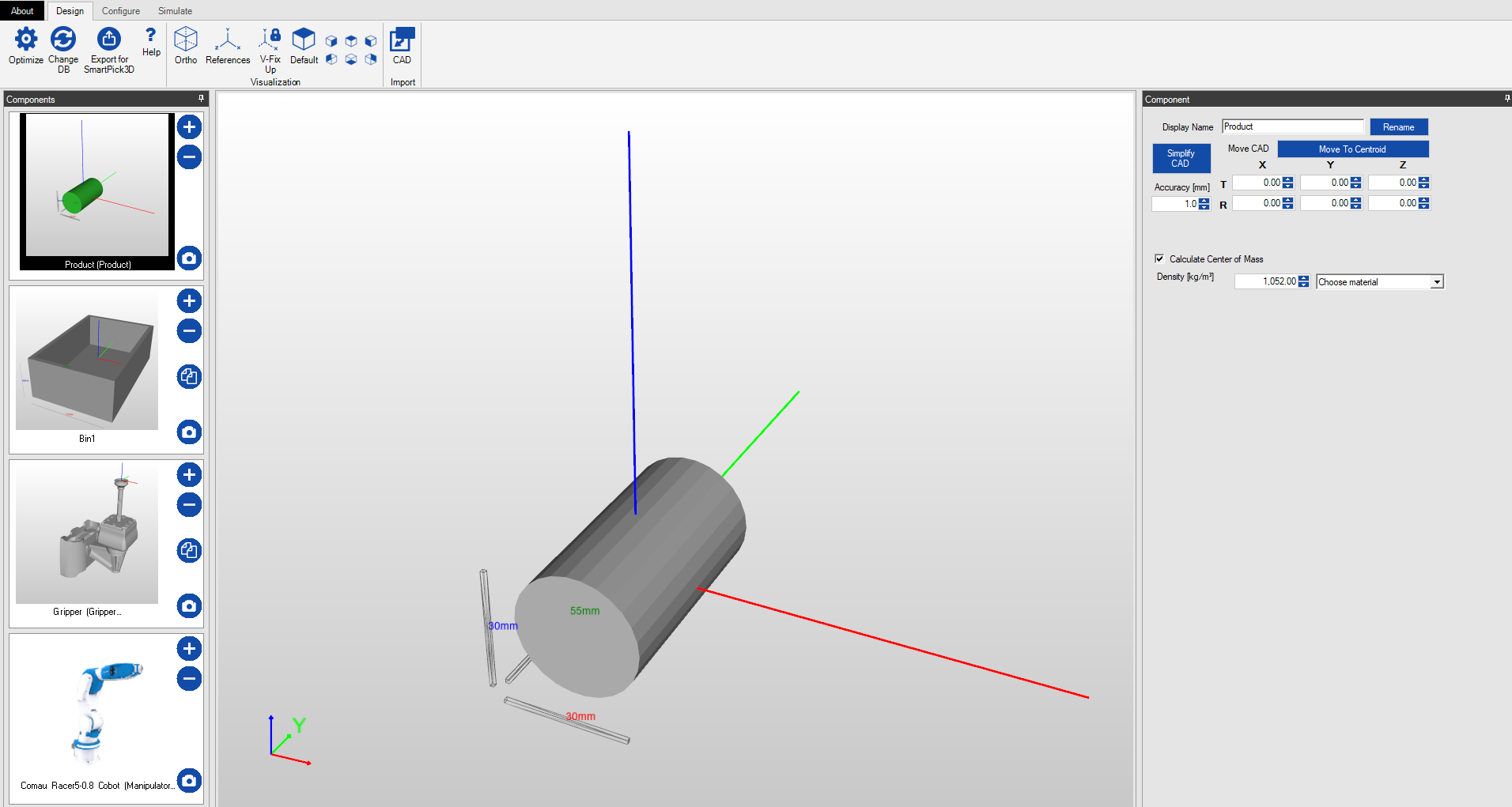 Virtual setup
Thanks to MI.RA/Picker's integrated virtual capabilities, set-up and run simulations become quick and easy.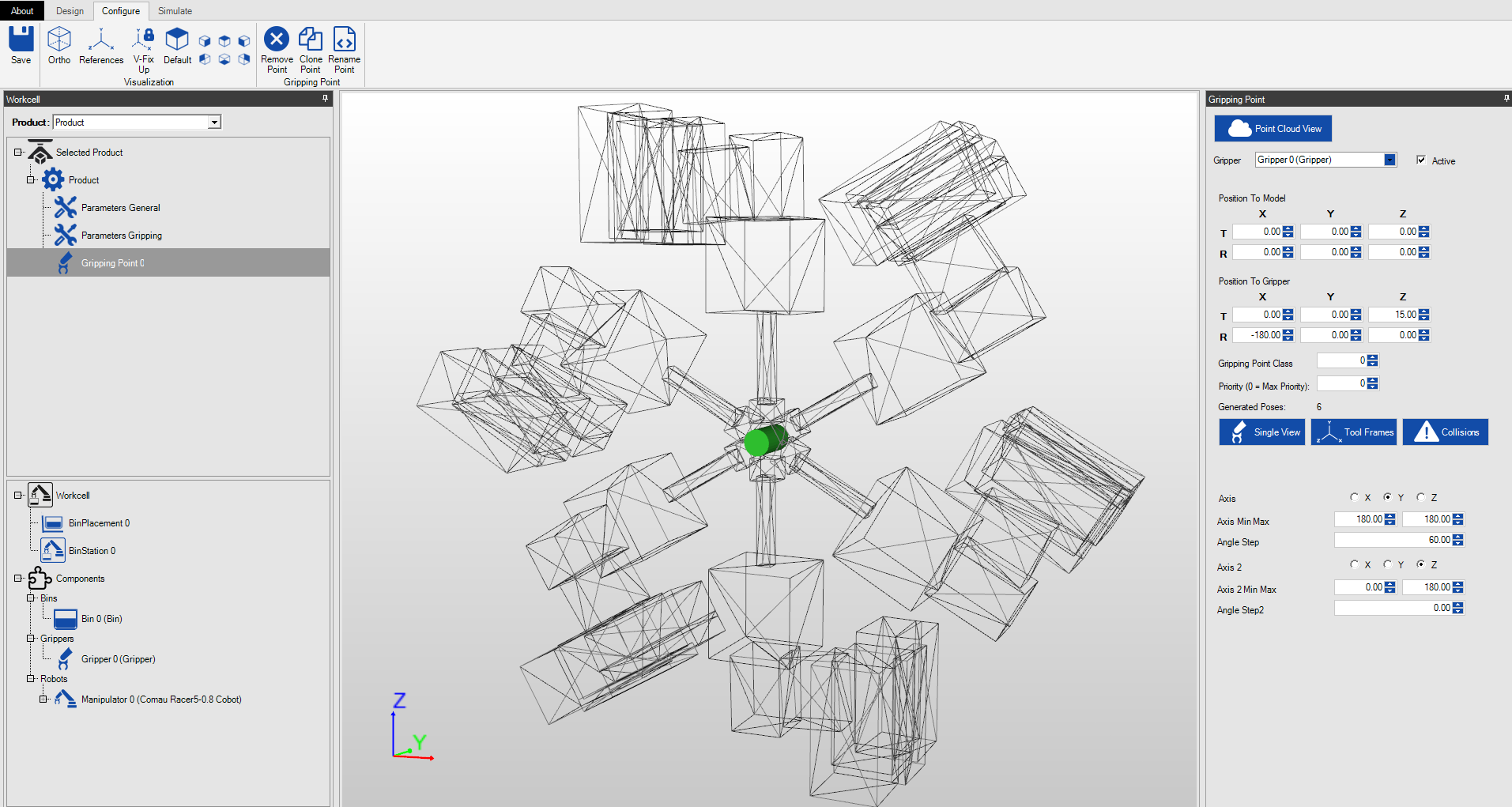 Intelligent grasp generation
The automatic generation of grasp points is based on the type of gripper and product to be picked, allowing MI.RA/Picker to fully exploit object symmetries.
MI.RA/Picker: designed to unleash the full potential of multi-box bin-picking
Discover Comau's all-in-one bin picking solution. Get in touch with Comau specialists for more information.
Collaborative bin picking robot
As an all-in-one-system, MI.RA/Picker can be provided with Comau's Racer5 COBOT, a 6-axis articulated robot that delivers speed, accuracy, repeatability and certified collaboration safety without cages.
In addition to fully leveraging Comau's factory-proven expertise in robotic automation, Racer5 COBOT can automatically switch from industrial mode to collaborative mode.
Because the compact COBOT works at full speeds when human operators are not in the vicinity and at collaborative speeds when they are, productivity remains high and cycle times are reduced.
View more automated vision-based solutions
Comau supports clients in the development of smart and flexible collaborative and vision-based technologies backed on advanced robotics, addressing the most complex challenges and production requirements.