Covering your production needs every step of the way
Our solutions are based on leading-edge process technologies, high speed machining, long-term accuracy and reliability. Our integrated approach combines creativity, flexibility and versatility, thus enabling us to develop tailor-made systems based on standard modules that are executed in the context of a close, continuous and strategic cooperation with the customer.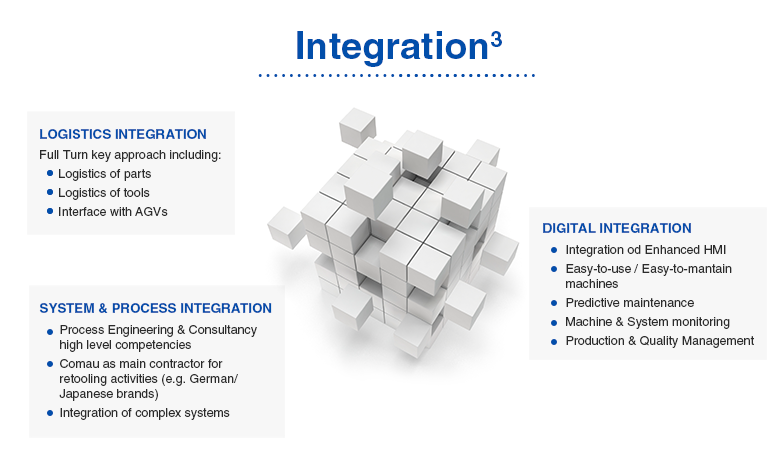 Automotive
Whatever the project or specific constraint, our efficient machining systems adapt to allow Automotive manufacturers of all sizes to reduce launch times while ensuring the highest level of productivity and long-term precision.
Electrification
We bring high configurability, high productivity and long term accuracy to the electric and hybrid vehicle market with field-proven machining solutions for e-drive units, transmissions and more.
Digital solutions
The digitalization of our IoT-enabled machining centers can make your machining processes even more efficient than they already are. This translates to early management of future product changes, a predictive approach to maintenance and quality and enhanced user friendliness, leading to improved overall profitability.
Machining by numbers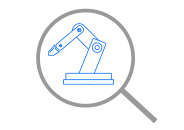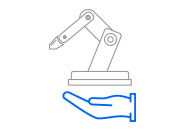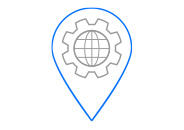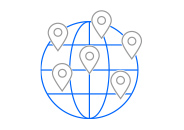 Backed by decades of innovation and technical excellence, Comau has been a pioneer in Linear Motor technology since the early 90s.
Turnkey systems

Thanks to our longstanding experience in process and equipment integration, we can support your project from its earliest phases to deliver reliable turnkey systems that meet your unique machining needs. Our comprehensive approach to System Integration makes Comau an ideal partner for your entire line.
Customer support

When flexibility and versatility matter, we can adapt our machining systems to meet your specific project requirements, improving your productivity and processes as a result. We can support your project during its entire life cycle by offering comprehensive maintenance services for both Comau and any other equipment brand.
​ Our service team provides:
Retooling and relocation
Refurbishing and safety conformance of existing equipment
Equipment upgrades to improve performance
Assistance and service for installed equipment
Parts replacement
Training based on customer needs
Standard products
​​ The automotive sector requires increasingly fast, precise and flexible manufacturing processes. To answer these – and many other – operative needs, Comau offers comprehensive product range/portfolio:
Machining centers
Assembly & test equipment within machining process/line
Thermal spray coating
 Material handling
Drive technology: Linear Motors vs Ball Screws
Linear Motors
Outstanding accuracy achieving the best quality
Reduced process time
High dynamic for fast interpolation processing
Long term stable quality with minimum maintenance requirement
Ball Screws
Stiffness and accuracy achieving the best quality
Reduced process time
High level of flexibility and re-usability
Machining centers
Synonymous with reliability, our powerful machine centers are modular, flexible and highly configurable. So whatever the project or manufacturing constraint, we can help you achieve faster launch times while ensuring the highest level of productivity and long-term precision.
With linear motors and electric spindles, our horizontal machining centers ensure high-speed, dynamic performance and long-term stable accuracy with lower maintenance needs. In addition to offering production solutions for the complete machining of components in different sizes and materials, our machining centers work seamlessly with other automation systems, allowing you to quickly ramp up quantities as needed. What's more, all components and their manufacturing steps are completely traceable.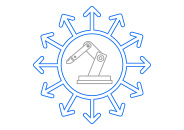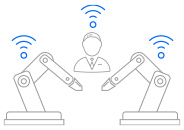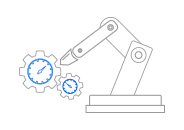 Outstanding Dinamics & Accuracy
Thermal spray coating: technology that's one step ahead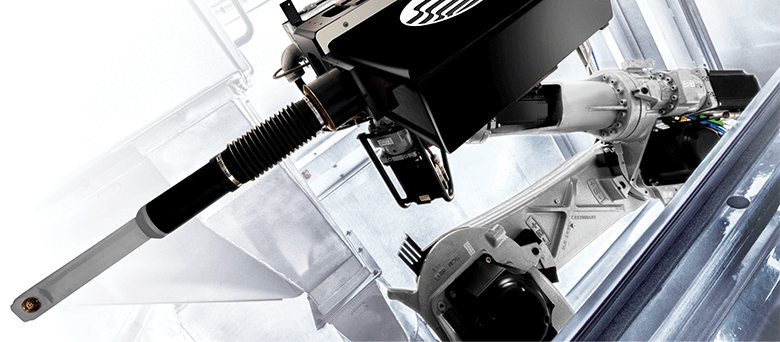 Our innovative coating solutions enable companies to compensate for the tribological differences introduced with aluminum cylinder blocks while increasing their technical performance and lowering costs.