The power to drive mobility
​Thanks to our complete Powertrain Assembly portfolio and over four decades of engineering competence, Comau is your driveline solutions provider for engine and transmission production assembly systems.
Our assembly solutions speak to your evolving needs and feature the most advanced technologies. Whether manual, semi-automated or fully automated serial or parallel cells, we offer a range of choices for injecting efficiency into today's production flows for:
Cylinder head assembly
Engine assembly
Transmission assembly
Suspension assembly
Full-service provider
Because every client has different assembly objectives, different requirements and different challenges, our e-driveline solutions portfolio for cylinder head assembly, engine assembly and transmission assembly includes multiple options for maximizing your production flow.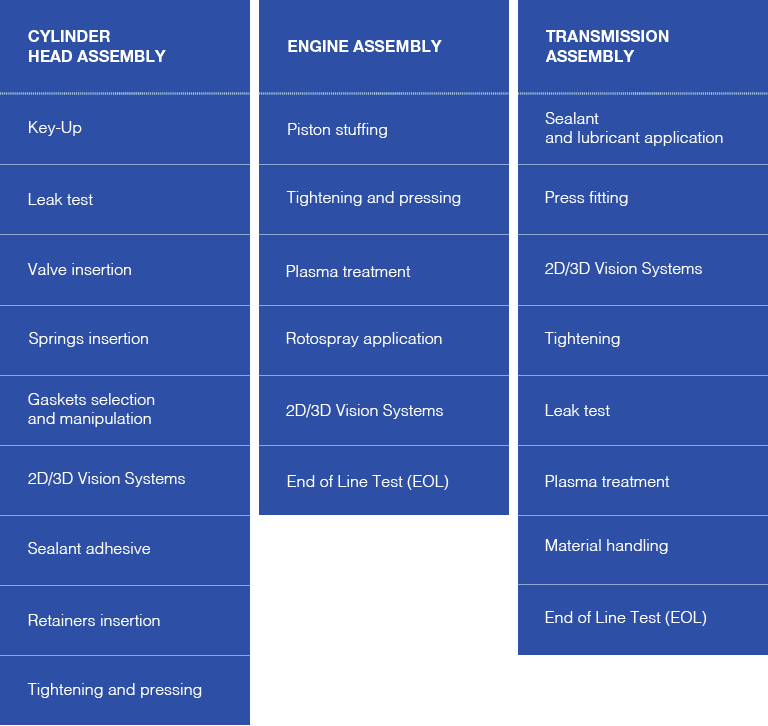 Benefits