Sustainable energy procurement just got easier
Comau's patented Hyperflex mobile factory is an all-in-one system that automatically installs solar trackers (solar blades) directly in the photovoltaic field – at a rate of up to 30% more modules per hour per operator compared to standard processes.
What's more, the flexible design accommodates different types of trackers and panels, allowing it to easily adapt to the specific needs of different energy providers.
Our culture of applying automation to optimize and transform engineering and production processes is what sets us apart. Whether we upgrade your existing facilities, or create new ones, we lead​​​ your business into the future.​
Automated solar blade installation
Temporary mobile factory
Comau has collapsed the traditional manufacturing and installation process into a highly efficient, on-site procedure that manufactures the torque tube, transversal beam, and PV module in a single, robotized production station.
Faster time-to-market
With up to 25% faster time-to-market for new plants and an average price per panel savings of 35%, Hyperflex ensures better process quality and overall productivity when expanding an existing plant or installing a new one.
Streamline operating costs
With its proprietary Comau robotics, lifting equipment and other technology enablers, Hyperflex automatically assembles the entire solar blade, which can measure up to 48m2, directly in the photovoltaic field.
And because human operators work alongside the robot in complete safety thanks to advanced laser scanning techniques, Hyperflex lowers overall operating costs while granting better operator wellbeing.
Inside the Hyperflex mobile factory
Hyperflex manipulates the entire solar blade, which can measure up to 48m2, and accurately position it on the plant's structural poles.
The system, which is housed inside a semi-trailer that can be easily shipped from one solar plant to another, consists of an optimized mix of manual and automated processes through which the solar blades are pre-assembled, shipped to their installation location and installed using patented lifting equipment.
In tandem, the assembly riveting and tightening of bolts is performed by human operators who work alongside the robot in complete safety thanks to advanced laser scanning techniques.
Green energy production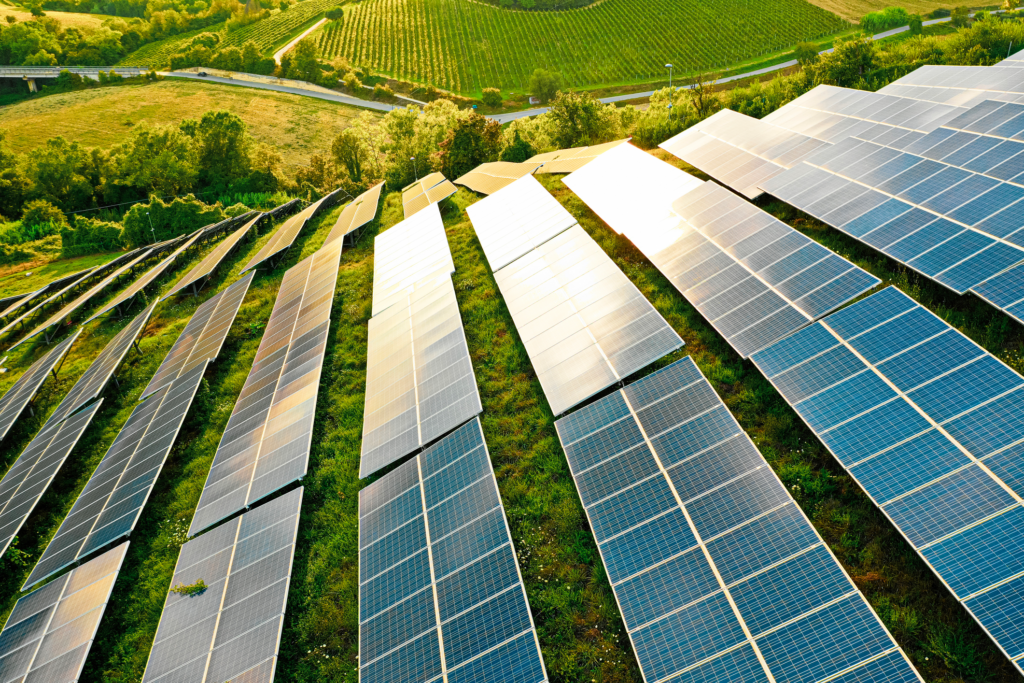 Cost-effectively harvesting the sun's power is of paramount importance. With solar panel costs starting to flatten, the next reduction naturally comes from the installation process.
Hyperflex grants centralized control of the entire process and creates a KM 0 logistics flow directly in the field. It also improves efficiency while reducing overall energy consumption. And, in addition to improving the photovoltaic value chain at a plant level, Hyperflex allows in-field operators to play a fundamental role in quality control and process management.
Award-winning technology
Comau's Hyperflex solution received the "Poster Award" for its innovative contribution at the 2022 World Conference on Photovoltaic Energy Conversion (WCPEC-8), one of the most important events in the photovoltaic segment. Conferred by the Scientific Committee in Milan, the award honors innovative technology solutions for the renewable energy sector.
Benefits
Automated on-site manufacturing and installation of PV solar trackers
Significant time and cost savings compared to standard manual processes
Up to 25% faster time-to-market for new PV plants
Up to 35% savings on the price per panel
Up to 30% more modules per hour per operator