A pioneering approach to Electrification
As manufacturers around the world navigate the multi-faceted electrification industry, they often find themselves balancing key production requirements with the inherent uncertainties of an emerging market where, consequently, best-practice standards are still evolving.
To meet these challenges, Comau is leveraging its pioneering competencies in electrification and a 360° understanding of automotive manufacturing to help speed technology advances in the production, deployment, use and disposal of next-generation batteries.
State-of-the-art meets next-generation
High-energy lithium-ion batteries, considered the current state-of-the-art, are increasingly being used for a wide range of mobile and stationary applications. Yet the potential for further optimization of the technology is somewhat limited.
Similarly, a new generation of batteries is currently under development with Comau helping support their industrialization. Therefore, these novel solid-state batteries (SSB), which show promise of improved results across several key performance indicators, expected to reach the market in larger volumes as early as 2025.
From prototype to industrialization
As current automation levels increase, so will investments in battery manufacturing equipment – both by established players as well as new entries trying to keep up with the higher level of demand.
In designing automated production systems for battery cells, modules and complete packs, technical innovation and sustainability are key enablers of future-focused mobility. Comau works with companies around the world to scale up the cost-efficient production of high-performance batteries.
Moreover, Comau is also actively engaged in bridging the gap between prototype manufacturing and commercial production of next-generation battery technologies at its proprietary Battery Competence Center and Laser Labs.
Cutting-edge Automation
Thanks to proven expertise in automation, digitalization and electrification, Comau is able to provide best-in-class systems to meet the current and future needs of the e-mobility industry.
Simultaneous engineering
Working in close synergy with our customers to define the scope and design specifics of both the battery and its automated production lines, Comau is able to offer companies increasingly competitive solutions in the field of electrification.
Real-time Analysis and Control
From real-time performance and status analysis to the automated traceability of parts and quality of output, Comau's digital solutions let you control parameters and immediately correct process variations in real-time.
The benefits of automation include: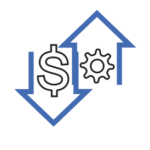 Reducing manufacturing costs while increasing capacity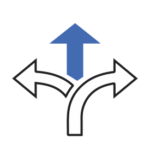 Enabling innovative solutions to support state-of the-art and next-generation technologies such as solid-state battery cells, hydrogen fuel cells and electrolyzers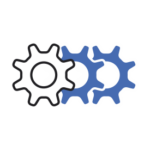 Standardizing processes to meet different production needs and reduce time to market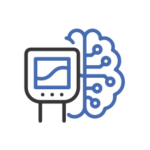 Leveraging thermal imaging and artificial intelligence to ensure battery integrity and performance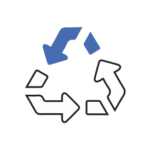 Safe and effective solutions to manage second life battery lines (refurbishing) and end of life battery lines (discharging and dismantling)
---
eBook
Powering the future of Electrification
How automated and sustainable innovation is driving new energy transformation.