Cells, modules, packs, cases and more
​We understand the inherent complexity of battery-based power options and can help contribute to the evolution of your product from its earliest stages. As a single provider for the whole battery production system, our offer includes dedicated solutions for:
Battery cell testing and formation
Battery module assembly
Battery pack assembly
Stationary storage pack assembly
End of line testing
Battery case machining
Full-service provider
Our battery solutions portfolio is based upon Comau proprietary technology and products. Our systems can handle prismatic, cylinder or pouch cell configurations with ease, which helps protect your investment while giving you the freedom of choice.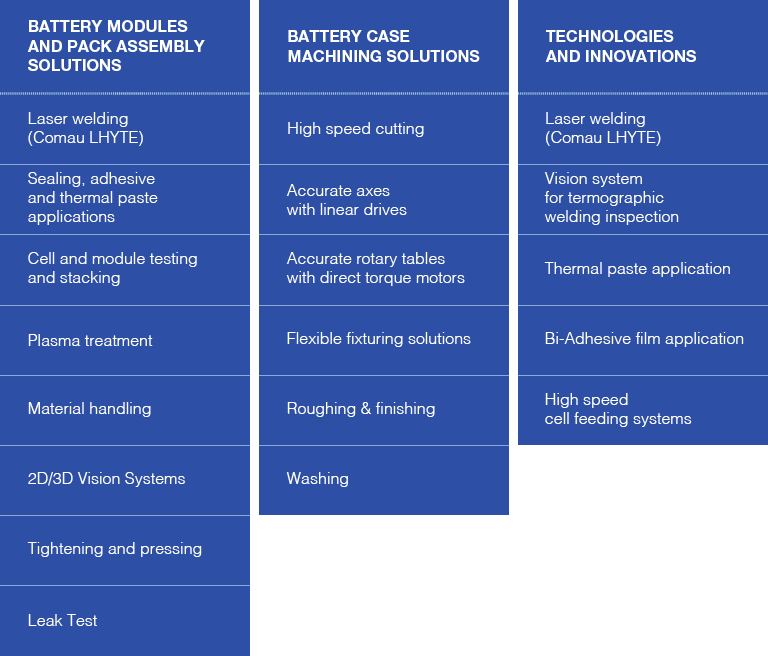 Benefits
Put the Comau advantage to work for you. With the right know how, right now, we can help you handle any battery assembly operation while achieving the following results that leverage:
Short time to market
Process development support for a product in evolution
Comau internal laser welding laboratory for process validation and set-up
Battery prototype production lab
assembly line modularity and easy re-configurability