On June 10, the China-Italy Chamber of Commerce (CICC) held the 12th "Panda d'Oro" (Golden Panda) Gala Award 2023 in Shanghai.
It is a ceremony where the China-Italy Chamber of Commerce recognizes and rewards Italian companies that have excelled in the previous year in terms of investment, growth, resilience, and innovation in China.
The recognition banquet was attended by more than 500 guests from government institutions, media and company representatives. Comau participated in the award ceremony and was presented with the Innovation Award.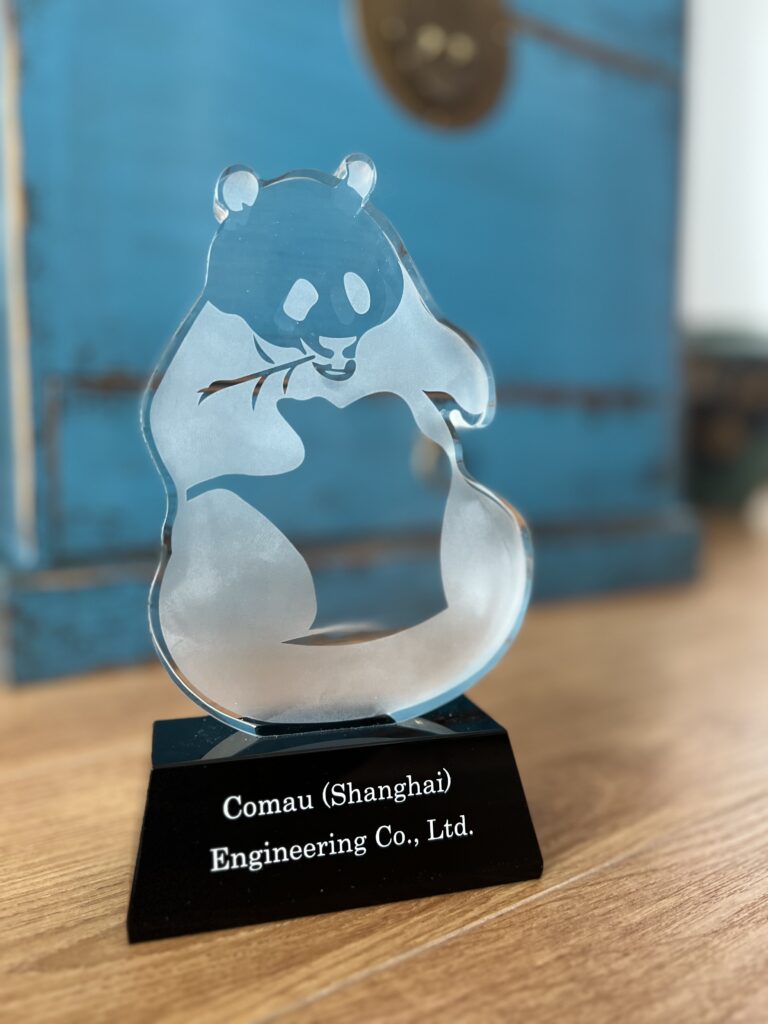 Comau Head of Countries Cluster APAC, Gaetano Cantalupo, received the award and gave the speech on behalf of Comau.
"First of all, we would like to thank the CICC committee for their recognition. We are very proud to receive the Innovation Award," Cantalupo mentioned during the speech, "The year 2023 holds great significance for Comau as it signifies a milestone in our journey – a history built upon expertise and technology. Comau celebrated its 50th anniversary in June, 2023.
The number 50 is integrated into a slogan, 'Shaping Innovation', which embodies the driving force that propels Comau forward each day. It is an expression of Comau's ability to constantly develop give new advanced automation solutions and bring together many different skills to create something new, each time, that looks towards the future."
The prestigious "Panda d'Oro Innovation Award" presented to Comau by the CICC is a profound recognition of the company's tireless efforts and substantial investments in innovation, research, and technological development.
By seizing this opportunity, Comau reaffirms its unwavering commitment to advancing new technologies and solutions, capitalizing on its strengths in the automotive industry, and assuming a leading role in fostering exchanges between China and Italy.