COMAU SHOWCASES ITS MOST INNOVATIVE TECHNOLOGIES AND DISCUSSES THE BENEFITS OF AUTOMATION WITH THE AMBROSETTI CLUB
• On the occasion of its 50th anniversary, Comau hosted leading companies in their fields for a discussion on automation as a driver for improving production processes and making them more sustainable
• Comau's technologies on display: from the new exoskeleton to battery recycling solutions
• The discussion also focused on the issue of people skills, which are an essential element in responding to a changing market
Grugliasco, Turin | 11 May, 2023
Top management of more than 40 companies met today at Comau's Grugliasco headquarters, with representatives from an additional 20 companies connecting online, for the meeting "Automation as a driver of growth and innovation: the role of Comau, for its 50th anniversary". The event forms part of the activities of Ambrosetti Club, a platform reserved for the CEOs of the main companies operating in Italy.
The event was introduced by Valerio De Molli, Managing Partner & CEO of The European House – Ambrosetti, which was enriched with a speech by Alessandro Nasi, Chairman of Comau. Pietro Gorlier, CEO of Comau, presented an analysis of the market and the benefits of automation, which was followed by a moment of discussion with the top management of the participating companies and a visit to the areas where some of the company's most innovative technologies are developed.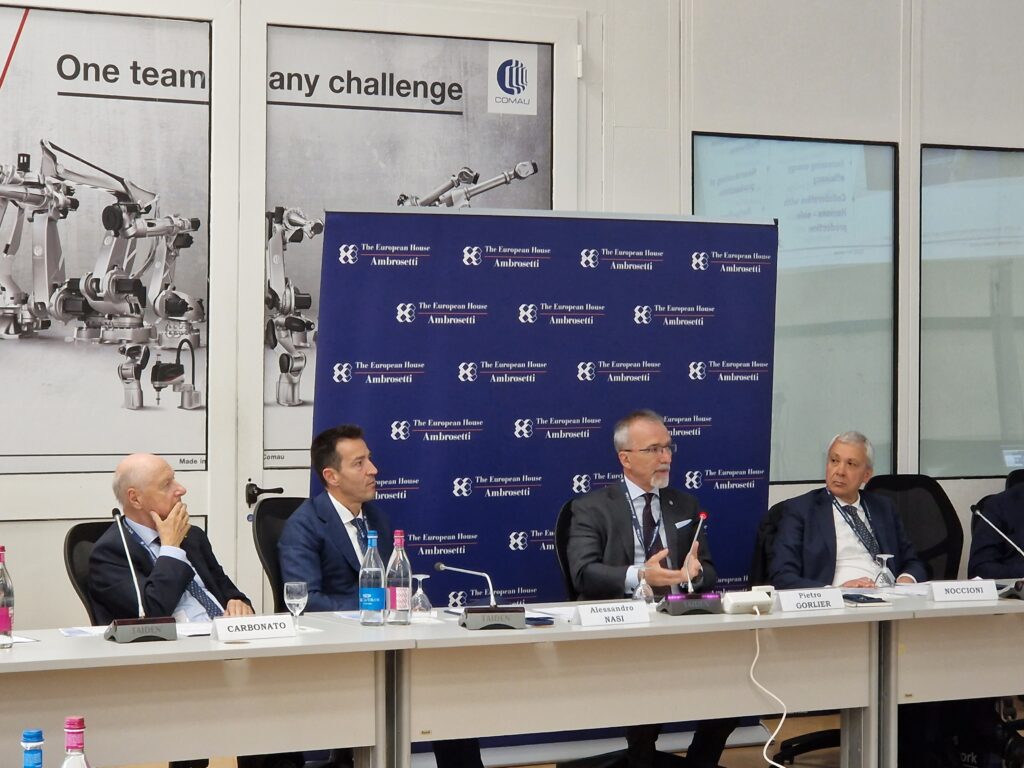 In his speech, Chairman Nasi referred to the important anniversary being celebrated this year: "The 50-year anniversary is a historic milestone, a reminder of Comau's solid Italian roots and our company's achievements, all over the world, over this significant period of time. It also represents an opportunity to look at the future with confidence. One that we build day after day, accepting the challenge of change, thanks to the development of increasingly cutting-edge technological solutions for our customers and partners."
Consolidating expertise
"Demand for automation is growing by more than 10 percent annually, with even higher peaks in new sectors that are opening up to these technologies. Leveraging our experience in 'traditional' Automotive, Comau is consolidating its expertise within the e-Mobility segment, which already accounts for 25 percent of our business and is growing steadily."

Pietro Gorlier, Comau CEO
Comau is also developing increasingly diversified technologies, based on advanced robotics and digitalization, that can make production processes in many sectors increasingly efficient and sustainable. All this is possible thanks to our commitment to innovation and the skills of our people who, for the last 50 years, have been adding value to our company."
At the conclusion of the event, participants were able to explore some of the latest technologies developed by Comau as part of their visit to the different production departments and showroom in the Grugliasco plant. In addition to the MATE-XT wearable upper limb device, they were given an exclusive first look at the new lumbar exoskeleton, which will be launched on the market in the coming weeks. In the field of robotics, Comau's Racer-5 robots were presented, both in the collaborative versions and for sensitive environments such as food and pharmaceuticals. Finally, automation solutions for logistics, which are integrated with vision systems and artificial intelligence were shown, as well as the e.DO robot, developed for educational purposes. Other technologies on display included an innovative system for battery disassembly and recycling.
About Comau
Comau, a member of Stellantis, is a worldwide leader in delivering advanced industrial automation products and systems. Its portfolio includes technology and systems for electric, hybrid and traditional vehicle manufacturing, industrial robots, collaborative and wearable robotics, autonomous logistics, dedicated machining centers and interconnected digital services and products able to transmit, elaborate and analyze machine and process data.
With 50 years of experience and a strong presence within every major industrial country, Comau is helping manufacturers of all sizes in almost any industry experience higher quality, increased productivity, faster time-to-market and lower overall costs. The company's offering also extends to project management and consultancy, as well as maintenance and training for a wide range of industrial segments.
Headquartered in Turin, Italy, Comau has an international network of 5 innovation centers, 5 digital hubs, 12 manufacturing plants that span 13 countries and employ 3,700 people. A global network of distributors and partners allows the company to respond quickly to the needs of customers, no matter where they are located throughout the world.
Through the training activities organized by its Academy, Comau is also committed to developing the technical and managerial knowledge necessary for companies to face the challenges and opportunities of Industry 4.0.
You can get in touch with our Press Office and Media area,
by entering your contact information.
View more corporate communications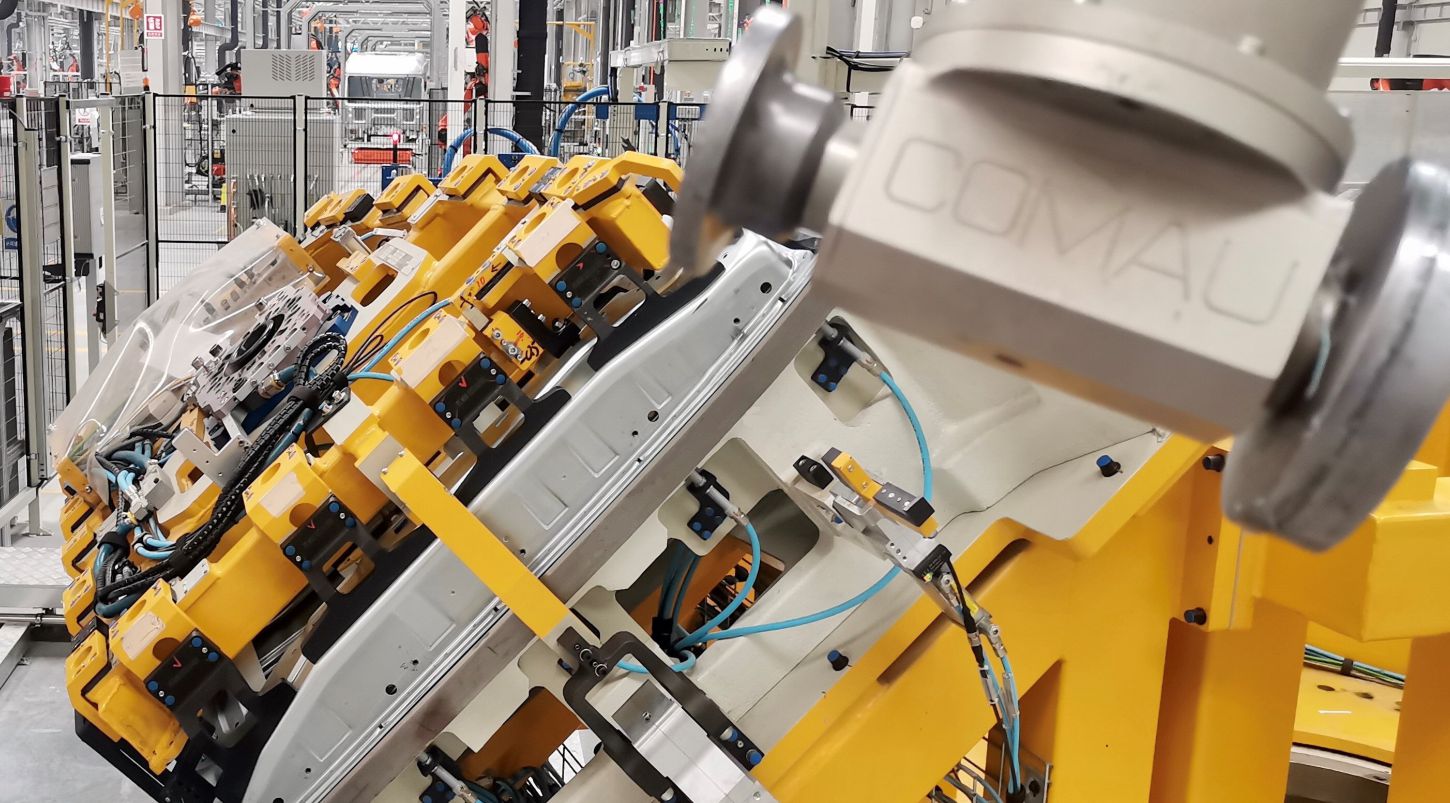 Comau selected to support Mercedes-Benz's localized high-end 'Actros' truck production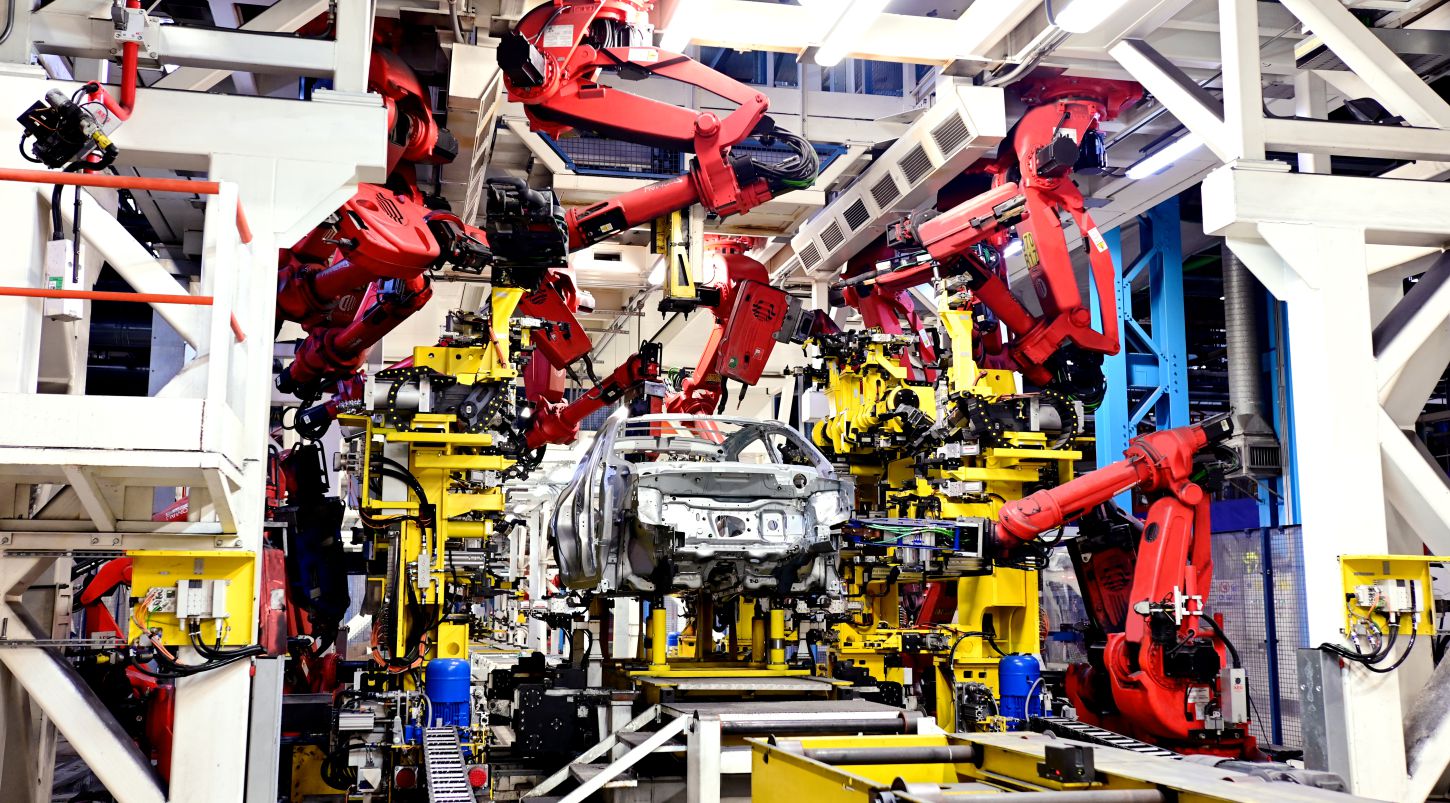 Comau deploys state-of-the-art manufacturing lines to produce Alfa Romeo's all new Tonale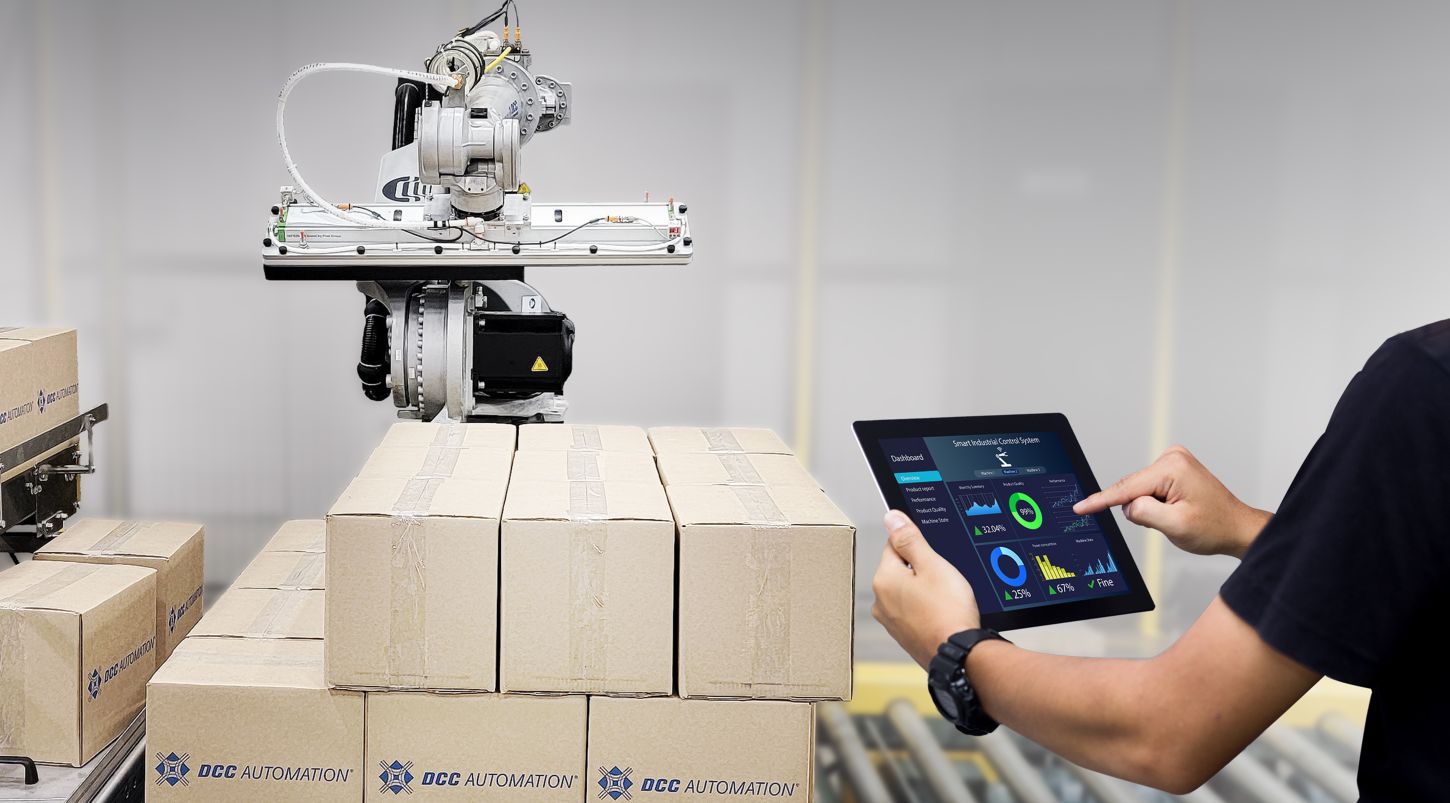 Rockwell Automation and Comau power automation efficiency through unified robot control solutions