Shanghai, Nov 10, 2022 – The 3rd SEC conference was held in Changzhou on November 8-9. The conference brings together representatives of R&D and engineering technology of automobile OEMs and Tier 1&2 suppliers to discuss topics such as e-drive systems, intelligent manufacturing of power batteries and lightweight technology, and explore innovations and development trends in the industry.
In the sub-forum on e-drive systems and micro-motor manufacturing, which is of great interest to attendees, Suo Lei, Head of Comau Technology China, gave a keynote speech on "E-Drive System Solution", introducing Comau's latest e-drive technology and real-life cases.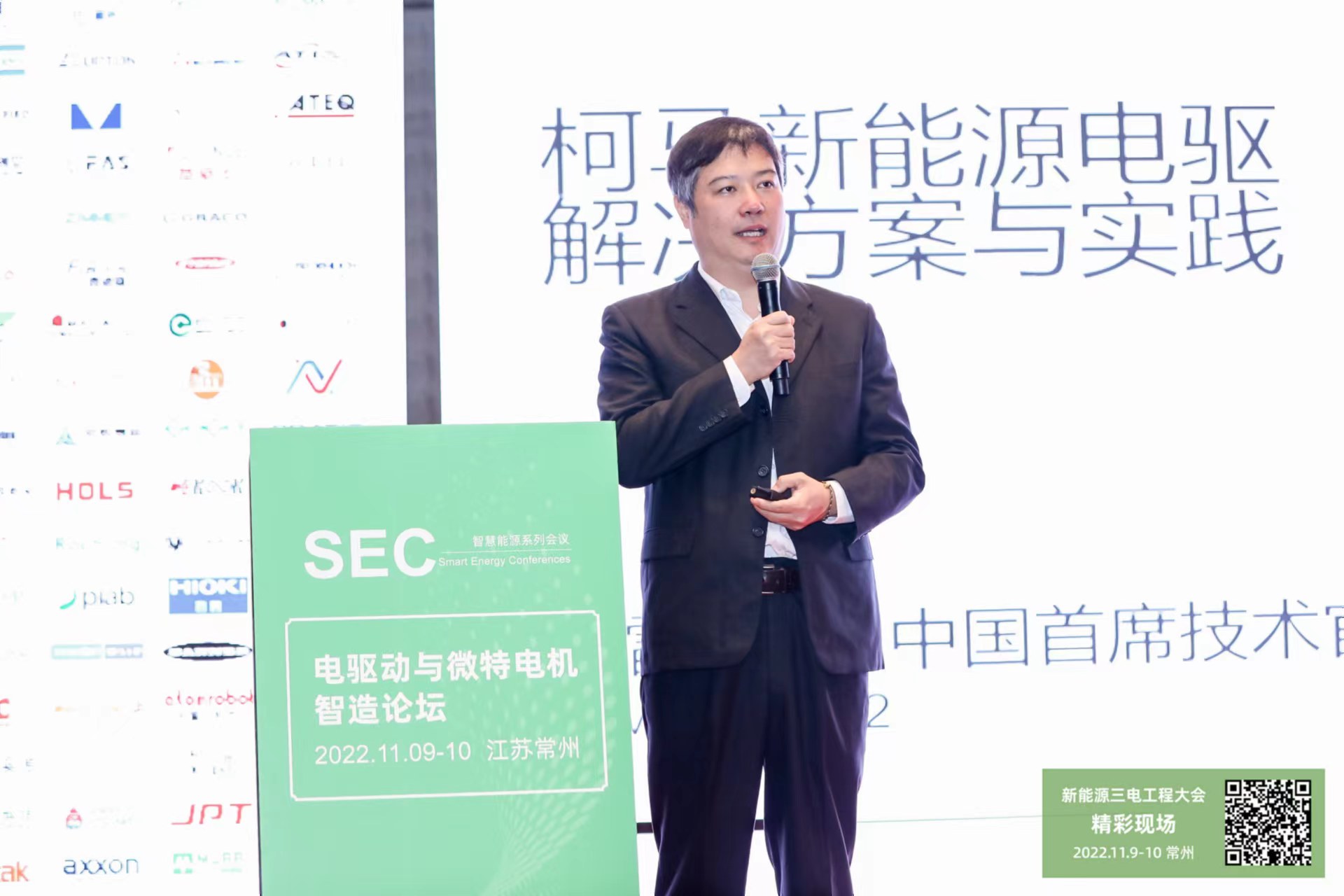 Driven by the vision of carbon neutrality and the trend of carbon peaks, OEMs are striving to shift to electrification, and the e-drive market has broad prospects. Thanks to the rapid development of China's new energy market, Comau has a complete value chain for electrification, including rotor, stator, inverter, gearbox assembly and testing, etc., while the assembly capacity for e-drives has been rapidly expanded. Suo Lei mentioned that based on its comprehensive automation know-how and practical manufacturing experience, Comau has been able to update and develop the process requirements for e-drive systems by developing a series of products and processes and integrating technologies to continue to provide reliable and innovative e-drive products and solutions to new energy customers.
Since a numerous of press-fit operations are used in the assembly process, Comau has developed electric servo press products with a compact, modular and integrated design that can be quickly adapted to customer requirements. In addition, it can effectively perform real-time force-displacement monitoring and 100% data traceability to achieve perfect quality in the product manufacturing and assembly process.
As a key equipment for off-line inspection of e-motor assembly lines, Comau Smart E-Drive Test Bench can also provide customers with full-featured testing including electrical performance testing, dynamic testing and NVH (Noise, Vibration, Harshness) testing and analysis. It offers additional advantages such as high precision, modularity and flexibility.
Comau has always been committed to exploring the development of electrification and continues to provide one-stop system solutions for customers in the NEV industry, working with customers to help them meet the future challenges of e-drive technology.