We are powering automation efficiency – 
discover our unified robot control solutions at Rockwell Automation Fair®, November 16-17.
Visit us in booth #1135 and check out robots in various locations at the show in the industry pavilion.
Comau and Rockwell Automation have been working together to leverage the power of robotic solutions to help businesses increase the speed of innovation and maximize their manufacturing efficiencies. Since launching their collaboration in 2021, Comau and Rockwell Automation Inc. (NYSE: ROK) have been jointly working to power automation efficiency through unified robot control solutions.
Now, Comau will join Rockwell Automation at the 31st annual Automation Fair®, November 16 -17 in Chicago, Illinois, at the McCormick Place Expo Center (BOOTH #1135) to showcase the full integration of Comau's articulated robots with the unified robot control platform by Rockwell Automation. The joint solution helps organizations of all sizes to accelerate the adoption of robotic applications by overcoming the skill gap related to robot programming.
Discover the unified robot control solutions
Integrating Rockwell Automation components and Comau robotic equipment using one PLC for controlling both automation logic and robotic application eliminates the need for additional robot programming skills related to using additional programming languages required by other robot brands. As one unified solution it simplifies supply chain complexity and improves serviceability.
Empowering automation efficiency, this new solution helps customers reduce time to market and improve their manufacturing uptime. Seamless connectivity with RA Kinetix® drives and Logix controllers ensures perfect synchronization of robots, machine flows and peripherals resulting in faster deployment times and shorter recovery speeds (MTTR) if needed.
The solution represents a sustainable approach to automation needing fewer components, less footprint and lower energy consumption, certainly protecting investments and improving total cost of operations.
Main Values for the customer:
Up to 30% reduction in robot programming time
Up to 1m2 (∼10sqft) less floor space needed per robot
Up to 30% reduction of robotic integration time
Advanced Robotics at a glance
Comau's showcase at the Automation Fair also includes the Racer-5 SE, a new high-speed robot specifically developed for sensitive and cleanroom environments in booth #1135 and more robots in various locations at the show in the industry pavilion.
During the exhibit, with DCC Automation Dairy Conveyor, Comau features the high-speed palletizing and de-palletizing solution, including its 4-axis palletizer PAL-180, and the 6-axis articulated robot NJ60. Similarly, with Aagard Group, a flexible packaging application utilizing the iTRAK® Intelligent Conveyance System from Rockwell Automation for staging and Comau's Racer-3 robot for customized pick & place operations. Additionally, the collaboration with AndyRobot, including two Comau Racer-5 robots and one Racer-7 robot coordinating movements.
We look forward to seeing you! Please see the registration info below.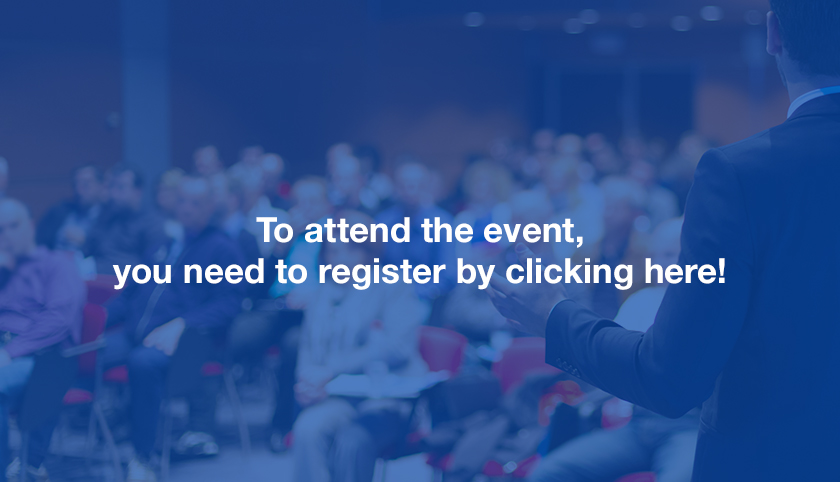 ---
Comau Technologies Showcase
Please download here all the materials:
Racer-5 SE
COMAU's Racer-5 SENSITIVE ENVIRONMENTS is designed for industrial sectors, such as Pharma and Cosmetics, and Food&Beverage, where particular conditions and specific applications are needed.
These applications require high Ingress Protection level, ISO clean room classification, simplified cleanability, good resistance to chemicals, reduced risk of environment contamination.
Racer-5 SENSITIVE ENVIRONMENTS guarantees lower risks and operating costs while enhancing productivity, traceability and quality with clean room automation solutions.
---
Flexible Manufacturing Demo in partnership with Rockwell
Application for the technology collaboration between Rockwell Automation and Comau – Rebel-S SCARA arm that has palletizing capabilities integrated into Rockwell's solutions for fulfillment and logistics. The flexible automation demo exhibits improves coordination between robot and control systems to increase productivity and throughput.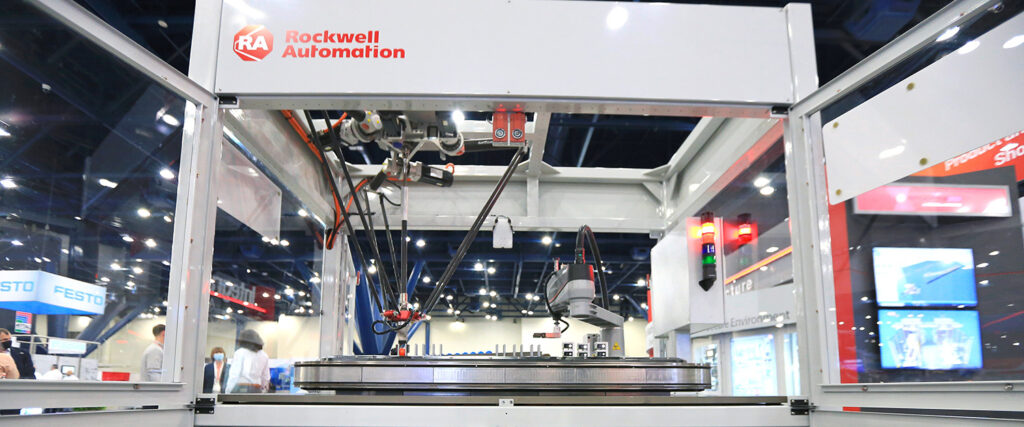 ---