Shanghai, Aug 11, 2022 – From August 11 to 13, Comau presents its latest innovations for the automotive industry at the 8th Automotive Advanced Technology Manufacturing Summit held in Hangzhou, China. With a large number of renowned OEMs and more than 1,500 experts from the automotive industry participating, the summit focuses on the most relevant topics of the four major processes of automotive manufacturing: electric vehicle battery manufacturing, e-motor solutions, electric control manufacturing technologies and processes, powertrain assembly, as well as in-depth discussions of new technology applications, new processes and new equipment, collectively driving the continuous development of automotive manufacturing technology.
Suo Lei, Head of Comau Technology China, gave a keynote at the battery intelligent manufacturing technology forum and focused on how Comau successfully supports and consults its EV customers on the path from innovation to profitability. He shared Comau's recent technological innovations in the new energy field and its collaboration with EV customers to respond to global trends and deliver innovative products and system solutions that are competitive in the market.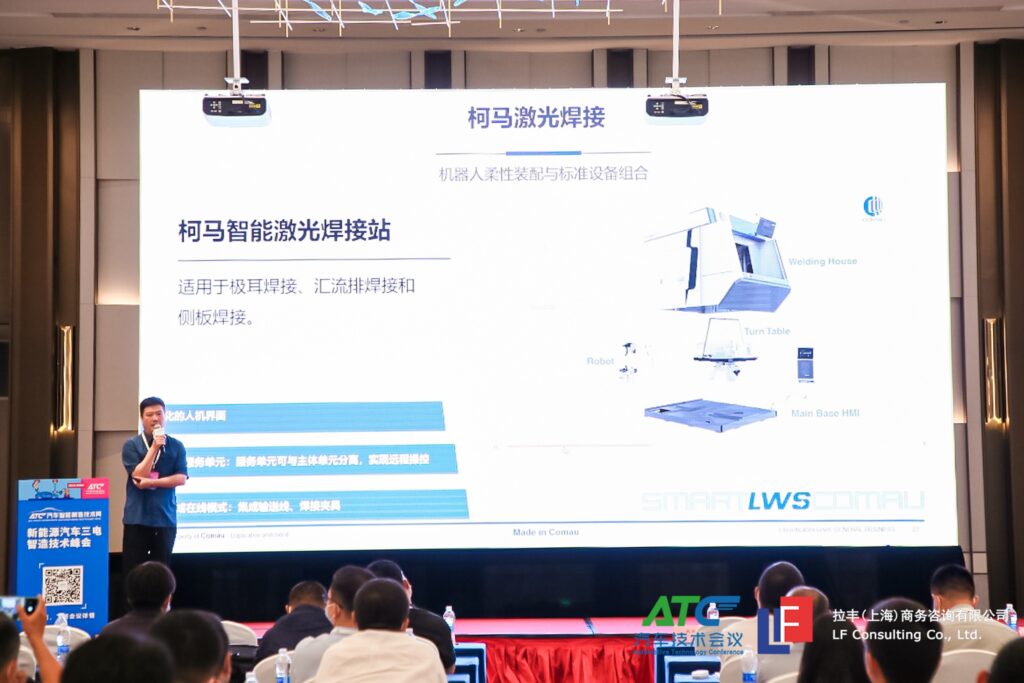 The company has been integrating flexible, standardized, modular and scalable solutions to meet the latest demands and challenges of the electric vehicle industry. With smart and flexible manufacturing processes for batteries, motor, and transmission assembly, as well as dedicated machining centers and body assembly systems, Comau is powering the move towards digital manufacturing by providing full support from product design to production. In fact, as of today, the company has developed and installed several dozen battery module, pack, electric cell, and e-drive production lines around the world.
To meet the battery assembly requirements of various customers, Comau's Second-Generation High-Speed Conveyor for battery modules is a good example. It is driven by linear motors and can be widely used for high-volume prismatic and pouch battery cell processing as well as electronic component assembly and testing. As such, it fully supports flexible, high-productivity systems even in compact layouts.
Comau's flexible battery module product, Blue Box, adopts a standardized and easily reconfigurable design, which can be widely used in battery module assembly, pick and place, gluing, welding, tightening, and testing stations. A new generation solution for the Smart Laser Welding Station based on Blue Box can be used in welding applications for high power density cylindrical core modules, which requires laser welding instead of wire bonding. Through the breakthrough of high-speed and high-density welding, the product connection performance and welding reliability are greatly improved. A new manufacturing path for the core process of manufacturing cylindrical battery packs for vehicles is realized.
Tao Xiaowei, R&D Manager of Comau China Technology Office, introduced Comau's second-generation welding solutions, which consists of second-generation total framing solution (Framer4.0), geo-pallets, high-speed roller table solution, second-generation APC-conveyors, new hemming application products and gravity APC-conveyors. The new products help customers transform their production lines and reduce costs in many ways, such as through flexible systems, process innovation and product innovation.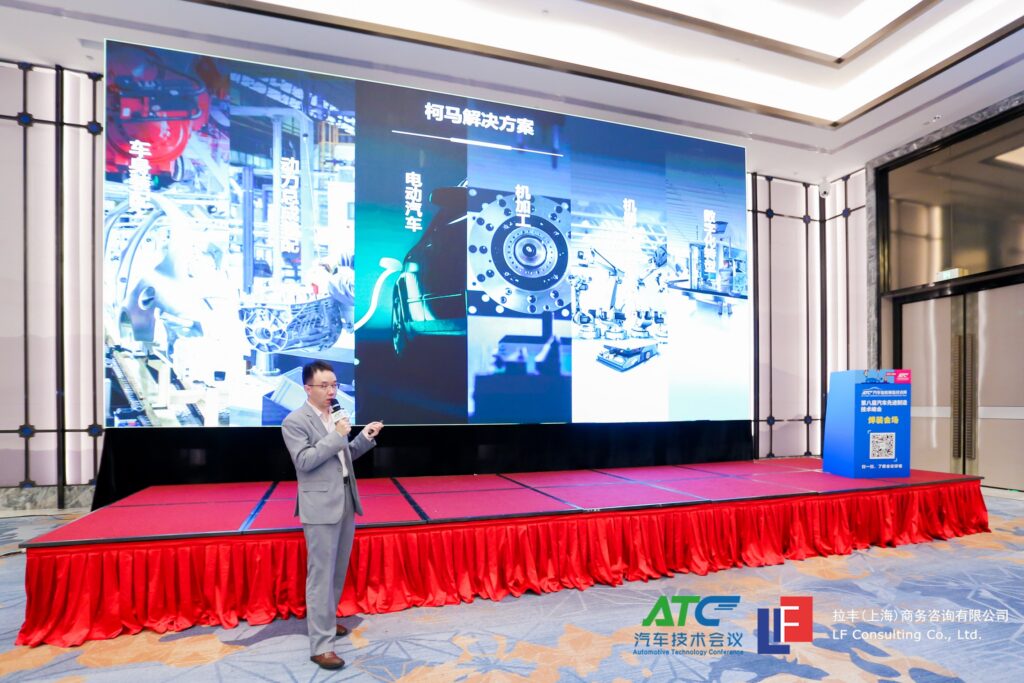 The second generation of Comau's welding assembly solution is an upgraded version of Opengate, a leading product in the range of Comau's body assembly solutions, with improved model adaptability.
The Comau Geo Pallet system is the most used Comau transport system in body welding projects, characterized by high speed and high stopping precision. The transport time of the 6 meters station pitch is 4.7 seconds, including a delay of 0.9 seconds.
The gravity type APC conveyor does not require motor nor chain transmission. It is cost-efficient and requires only compressed air (stop and lift), hence it is energy saving while being easy to maintain and safe.
At the 2022 ATC Summit, Comau is committed to engage in expert discussions with industry professionals about technological progress in the automotive field in order to continue to explore, innovate and work together to empower and advance the automotive industry.