Know-how right now
​Our field-proven expertise in automation, digitalization and intelligent technologies covers the entire e-value chain, leveraging a unique set of competencies that derive from hands-on experience on dozens of projects executed at a global level. We are helping established and emerging companies begin and evolve their electrification journeys. More importantly, our culture of innovative excellence lets us engineer concrete and sustainable tailored solutions that will help you quickly accelerate your business.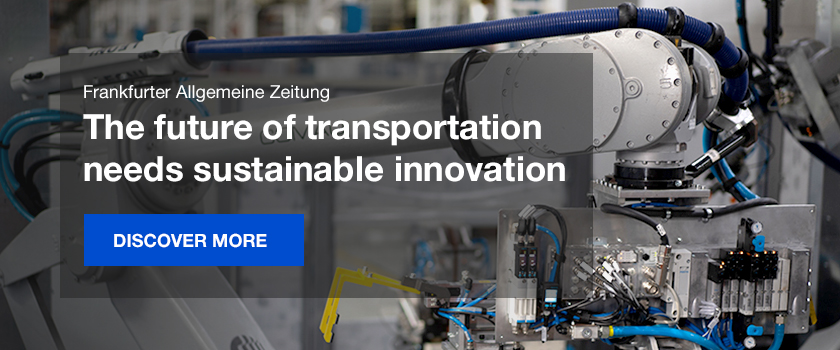 Designed innovation
​In addition to field-proven solutions and proprietary technology, we specialize in helping discover your needs, determining which are unmet, and then engineering concrete, value-added, sustainable automation solutions to address them. In helping you evolve your ideas, Comau becomes a catalyst for success for breakthrough projects.
Flexible systems
When market predictability is low yet time-to-market matters, the high standardization and high reusability of our flexible, archetype-based manufacturing solutions give you a competitive edge. With a building block approach to engineered scalability, we help you cost-effectively meet the variable demands of the electrification market in a highly-competitive timeframe. What's more, we understand that flexibility and adaptability within your production environment is a key success driver, which is why we are uniquely positioned to respond to your current and future needs with solutions you can count on.
Modular and scalable lean assembly and machining systems
Process technologies
Standard Comau products
Digital solutions and Industry 4.0 architectures
Integrated logistics solutions
Real solutions for real projects
Because every customer has different needs, our engineering team works closely with you to identify the best product and process solution for the project at hand. This approach allows us to bring sense and method to the rapidly evolving world of electrification, creating cutting-edge solutions, tailored resources and new technologies with an innovation-centric approach.
Single-source provider
​As your electrification partner, we act as the turnkey partner to harmonize collaboration between specialists, technology companies and systems integrators and bring new innovations and processes to the table. From energy sources to storage and transformation, we've got you covered.
Fully-integrated offering
Battery manufacturing cells
We help you quickly move from the prototype and validation process to full industrialization. Trust our field-proven assembly systems for battery packs and modules to speed your time to market.
e-Drive manufacturing
We deliver powerful systems for the entire driveline, from the assembly and balancing all the way to e-motors and e-transmissions machining and assembly and comprehensive testing.