Controls
Auxiliary Equipment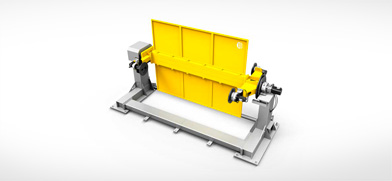 Positioners
Integrated positioners are directly managed by the control unit and allow the robot to maximize the application process of any component, regardless of its size and shape.
Slides
Fast and precise slides, that are perfectly managed with the C5G controller, ensure maximum flexibility by widening the operating area of the robot.
External Axis
A wide range of external axes with motors from 0.75 Nm to 33 Nm seamlessly integrate with the C5G controller, allowing you to fully manage your automation needs.