Rispondere alle esigenze di produzione del cliente in ogni fase
Le nostre soluzioni sono basate su tecnologie di processo avanzate, lavorazioni meccaniche ad alta velocità, precisione a lungo termine e affidabilità. Il nostro approccio integrato combina creatività, flessibilità e versatilità, consentendoci così di sviluppare sistemi personalizzati basati su moduli standard che vengono eseguiti nel contesto di una stretta e continua cooperazione strategica con il cliente.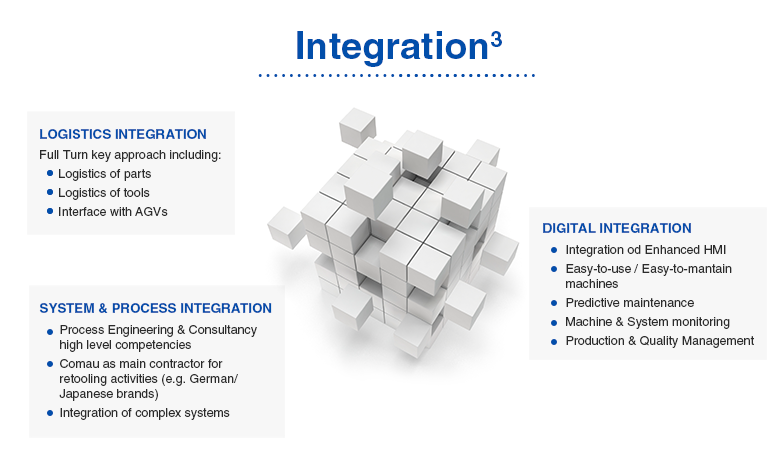 Automotive
Indipendentemente dal progetto o dallo specifico vincolo, i nostri efficienti sistemi di lavorazione meccanica si adattano per consentire ai produttori di autoveicoli, che siano multinazionali o aziende di dimensioni inferiori, di ridurre i tempi di lancio al tempo stesso assicurando il massimo livello di produttività e precisione a lungo termine.
Electrification
Portiamo nel settore dei veicoli elettrici e ibridi sia elevata configurabilità e produttività che precisione a lungo termine con soluzioni per lavorazione meccanica comprovate sul campo per centraline elettroniche, cambi e altro ancora.
Soluzioni digitali
La digitalizzazione dei nostri centri di lavorazione meccanica abilitati per l'IoT può rendere i processi di lavorazione meccanica dei clienti ancora più efficienti di quanto non siano già. Ne conseguono la capacità di gestire tempestivamente future modifiche del prodotto, un approccio predittivo alla manutenzione e qualità e una maggiore intuitività d'uso, che comportano migliori profitti complessivi.
La lavorazione meccanica in cifre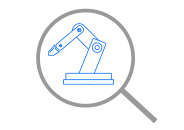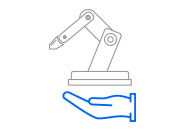 6,500 macchine installate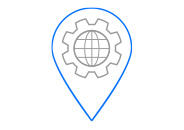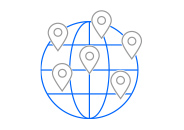 Grazie a decenni di innovazioni ed eccellenza tecnica, sin dagli inizi degli anni '90 Comau è uno dei pionieri della tecnologia dei motori lineari.
Sistemi chiavi in mano

Grazie alla lunga esperienza maturata nell'integrazione di processi e attrezzature, possiamo sostenere il progetto del cliente dalle primissime fasi per realizzare affidabili sistemi chiavi in mano che rispondano alle sue esigenze uniche di lavorazione meccanica. Il nostro approccio completo all'integrazione dei sistemi fa di Comau un partner ideale per l'intera linea del cliente.
Supporto al cliente

Quando la flessibilità e la versatilità contano, possiamo adattare i nostri sistemi di lavorazione meccanica per soddisfare i requisiti di specifici processi, migliorando così sia questi che la produttività. Siamo in grado di sostenere il progetto del cliente per il suo intero ciclo di vita offrendo servizi di manutenzione completa sia per le attrezzature Comau che per quelle di qualunque altra marca.
​ Il nostro team responsabile dei servizi assicura:
Retooling e trasferimento
Ricostruzione di attrezzature esistenti e la conformità di sicurezza
Aggiornamenti delle attrezzature per migliorarne le prestazioni
Assistenza e interventi sulle attrezzature installate
Sostituzione di parti
Training basato sulle esigenze del cliente
Prodotti standard
Il settore automotive richiede processi di fabbricazione sempre più veloci, precisi e flessibili. Per rispondere a queste – e molte altre – esigenze operative, Comau offre una linea completa di prodotti:
Centri di lavorazione meccanica
Attrezzature di assemblaggio e prove nella linea o nel processo di lavorazione meccanica
Rivestimento mediante spruzzatura termica
Movimentazione materiali
The missing link between robot-like flexibility and machine tool precision
Drive technology: Linear Motors vs Ball Screws
Linear Motors
Outstanding accuracy achieving the best quality
Reduced process time
High dynamic for fast interpolation processing
Long term stable quality with minimum maintenance requirement
Ball Screws
Stiffness and accuracy achieving the best quality
Reduced process time
High level of flexibility and re-usability
Centri di lavorazione meccanica
Synonymous with reliability, our powerful machine centers are modular, flexible and highly configurable. So whatever the project or manufacturing constraint, we can help you achieve faster launch times while ensuring the highest level of productivity and long-term precision.
With linear motors and electric spindles, our horizontal machining centers ensure high-speed, dynamic performance and long-term stable accuracy with lower maintenance needs. In addition to offering production solutions for the complete machining of components in different sizes and materials, our machining centers work seamlessly with other automation systems, allowing you to quickly ramp up quantities as needed. What's more, all components and their manufacturing steps are completely traceable.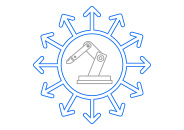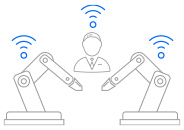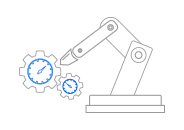 Outstanding Dinamics & Accuracy
Crankshaft machining
​Handling complexity is one of the things we do best, which is why we we've put over 45 years of experience and evolution—and 23 patents— into our crankshaft systems. We are one of the only leading providers mastering both processes: machining and balancing. Moreover, we can perform multiple crankshaft types or lengths and optional automatic change-over solutions with full flexibility.
Il valore aggiunto offerto da Comau
Versatility: Manual or automatic part loading, with protection.
Crankshaft Dedicated Machines: Achieving outstanding results with robust and reliable solutions
High productivity
Bilanciamento: eseguito correttamente la prima volta
Vantaggi ecologici
Gestione delle modalità di risparmio energetico
Consumo ridotto dei fluidi
Latest generation components with low energy consumption
Ingombro ridotto
Thermal spray coating: technology that's one step ahead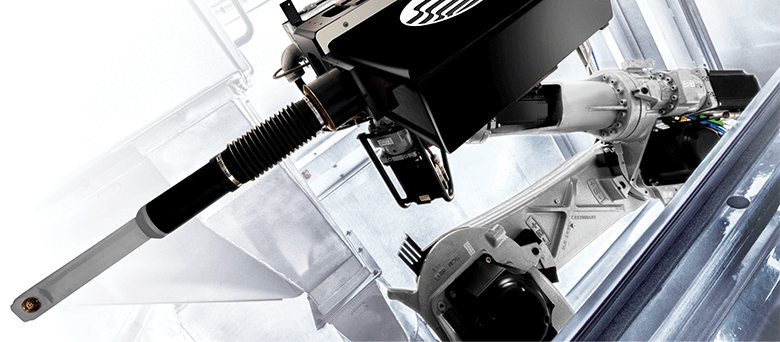 Our innovative coating solutions enable companies to compensate for the tribological differences introduced with aluminum cylinder blocks while increasing their technical performance and lowering costs.