Preparati a padroneggiare l'innovazione che ti circonda
Consegui un Master of Science in Innovation and Technology Management all'Università Cattolica di Milano e acquisisci le capacità multidisciplinari necessarie per approcciarti con successo ai nuovi contesti aziendali che accompagnano Industry 4.0.
Il primo programma di questo innovativo master della durata di due anni è focalizzato sulla creazione di competenze interdisciplinari per studenti internazionali che hanno seguito corsi di vario tipo, come Fisica, Economia e Psicologia. Non solo: gli studenti possono scegliere fra due percorsi di studio – Innovation Process Management, progettato per chi cerca di ottenere un ruolo manageriale all'interno di aziende industriali, di servizi e di consulenza, ed Entrepreneurship, per coloro che sognano di guidare, o di entrare a far parte, di un'impresa emergente o di una business venture.
l percorso di studi, che si basa sulla filosofia di apprendimento promossa dalla Comau Academy, fortemente centrata sulle persone, combina competenze metodologiche e analitiche con applicazioni pratiche e di business.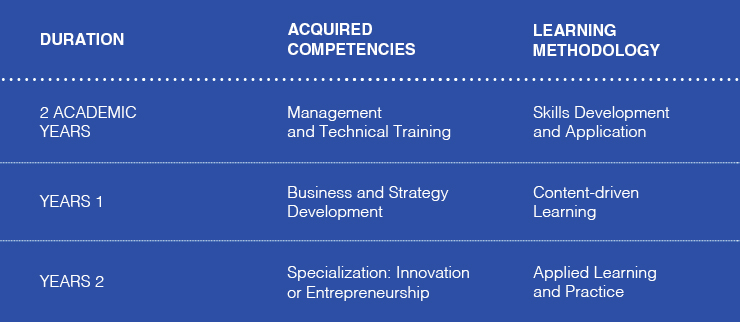 Capacità mirate
Il Master of Science in Innovation and Technology Management è stato progettato per aiutarti a sviluppare le skills professionali e l'efficacia comunicativa necessarie per affrontare le opportunità di business emergenti all'interno di un'economia sempre più digitale.