Training when and where you want
Comau Web Academy offers personalized training solutions for companies, schools and individual professionals. Delivered through an interactive and easy-to-use LMS learning platform, Web Academy training combines theoretical content with multimedia tools and practical learning activities as part of an innovative hands-on learning experience.
All courses are accessible from a PC or tablet, and can be used with or without access to a physical robot. What's more, the Web Academy training offer can be scaled to meet your specific requirements – from pure online training to personalized feedback and/or guided lessons.
Trial version

Web Academy numbers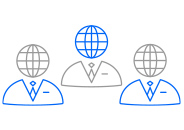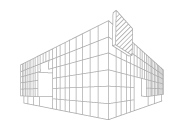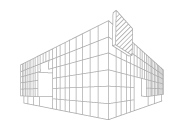 Tailored solutions to meet your needs
With Comau Web Academy, you can choose the training solution best suited to your needs. Each course consists of four modules and the LMS platform allows users to learn at their own pace, which means you can stop and restart your training as many times as you like.
Our pure online courses offer the freedom to learn when and where you want. Evaluation is provided via online quizzes and exercises, with participants receiving a completion certificate after taking the final evaluation exam. For more personalized support, Web Academy offers a combined online course in which users are guided, evaluated and given feedback – online – by a professional trainer. Companies and individuals who prefer direct access to a Comau trainer can choose to participate in the online course at one of Comau Academy's training facilities.
Solution 1: e-learning
Theoretical content
Practical content (exercises and simulations)
Evaluation and analysis
Final test + completion certificate
Solution 2: e-learning + trainer feedback
Theoretical content
Practical content (exercises and simulations)
In-depth analysis + feedback
Final test + feedback
Robotics Certificate
Solution 3: e-learning + onsite training
Multimedia classroom
Practical content (exercises and simulations)
Hands-on activities and practical exercises at Comau
Feedback and sharing with Comau experts
Final test + feedback
Robotics Certificate
Get started