Young people, Universities and Industry: the new training perimeter
Young people are often inadequately prepared to join the labour market. In response to the radical changes in technology that are sweeping through our economic, social and cultural lives, we need to develop new training methods capable of responding to the needs of modern companies.
Students are rarely encouraged to develop critical, out-of-the-box or creative thinking and school curricula do not teach them how to transform ideas into projects with tangible and measurable targets. As a result they find themselves unprepared to face the complexities of today's industrial reality.
To counter this deficiency we need to define and establish a new training perimeter within which young people can actively interact with both the academic and the industrial worlds.
One practical example of this is the Project & People Management School established by Comau in collaboration with Sacro Cuore University in Milan. The School brings the world of industry into universities through an international training programme in which participants get a chance to develop extensive management competences ranging from the ability to manage business and people to more specifically behavioural skills such as company living, relating to others, and time management.
In particular, the book relates the beginnings of the P&PM School, describing the needs and characteristics of the various players, focusing on typical learning contexts, analysing the proposed training setting and its structural and operational characteristics. The School's experience is recounted by various actors – Comau and University managers and teachers and the students themselves – and provides fascinating material for reflection along with models, architectures and formats that readers can transfer directly to their own organisations.
The book is available in hard copy in the main stores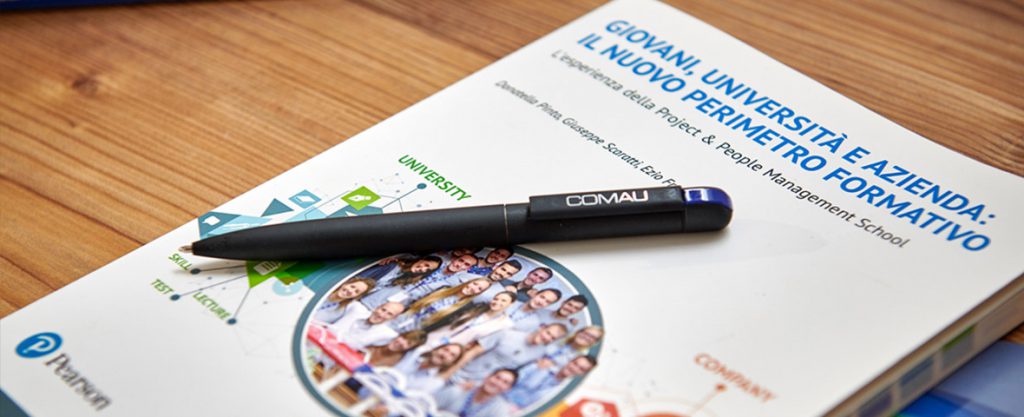 Managing Challenges Across Cultures
A Multicultural Project Team Toolbox
Following the global success of its first book, People & Project Management, Comau Academy has published its newest book dedicated to managing challenges in today's multicultural market. Entitled Managing Challenges Across Cultures – A multicultural project team toolbox, the book is intended for anyone who is working and managing projects across cultures.
Written by Roberto Guida, Head of Contract & Project Management in Comau, David Trickey, Founding Partner of TCO International, and Ezio Fregnan, HR Training Manager at Comau, the book is based on the results of an ambitious multi-year program conducted by the Comau Project Management Academy together with TCO International.
The book opens with introductions by Prof. Domenico Bodega, Università Cattolica di Milano, and Prof. Harold Kerzner, of the International Institute of Learning. Afterwards, there is a three-way discussion regarding the development of business strategies, project management and the enhancement of people, led by Mauro Fenzi, CEO of Comau, Donatella Pinto, Head of Human Resources of Comau and author Roberto Guida. David Trickey and Ezio Fregnan also examine key issues regarding intercultural behavior in a multinational context.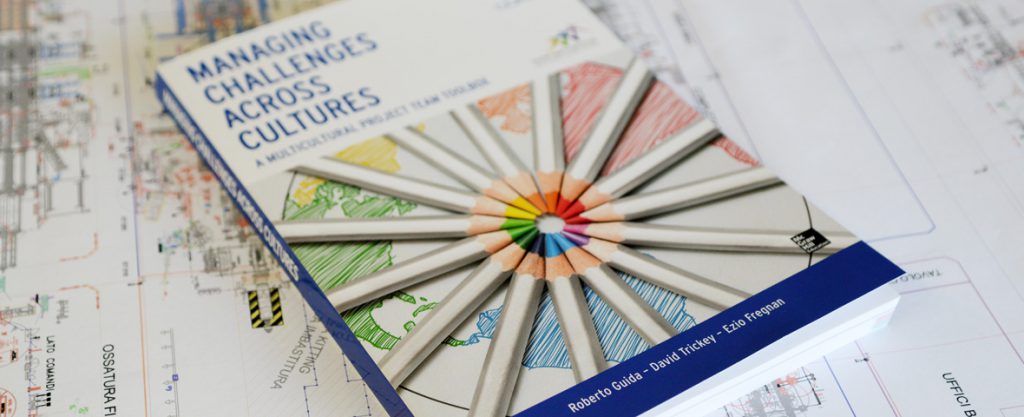 Practical Models and Ready-to-Use Tools
Managing Challenges Across Cultures – A multicultural project team toolbox is divided into two main sections. The first focuses on the multicultural challenges a company must face while the second part features a true Multicultural Toolbox.
8 drivers to describe a common cultural orientation framework
Case studies, conversations and models to understand multicultural dynamics
A concrete and easy to use toolbox with 13 tools to manage a multicultural project team
The ready-to-use tools provide organizations, not just businesses, with practical instruments for immediate use in the management of projects requiring the collaboration of teams composed of people of different nationalities.​
The comprehensive guide therefore delivers a single source for strategic and practical information, which is adaptable according to specific needs, for the management of projects in an international, intercultural context.
​Comau Academy publications are published by McGraw-Hill, the international publishing leader in business. They are available in hard copy and e-book versions, the People & Project Management Toolbox is also available as part of a dedicated iPad App.
Project & People Management
An Operational Guide
​Comau's experience in the world
The experiences, methodologies and practices used globally by the Comau Group to manage projects and people, are collected within a hands-on operating guide published in English, Italian and Chinese.
Leverage the Experience of a Global Leader
The comprehensive toolbox contains files, practical tips and operating guides, all of which are used on a daily basis across Comau's global network. What's more, it is specifically written for anyone who:
manages complex projects
manages people
wants to implement field-proven techniques used by the international managers of the Comau group
People & Project Management represents a cultural and management path that encompasses the entire worldwide Comau experience.
A Closer Look
Starting from an analysis of the main challenges faced by global companies, the book analyzes the main themes and dynamics of Project Management and People Management. It also includes a rich collection of business tools, which are especially useful for daily operational activities concerning both the management of the Project Management Office and People Management.
A concrete toolbox that is ready and easy to use
17 project management tools for project startup, rolling, closing and portfolio management
31 people management tools for engagement, execution, quality and cost management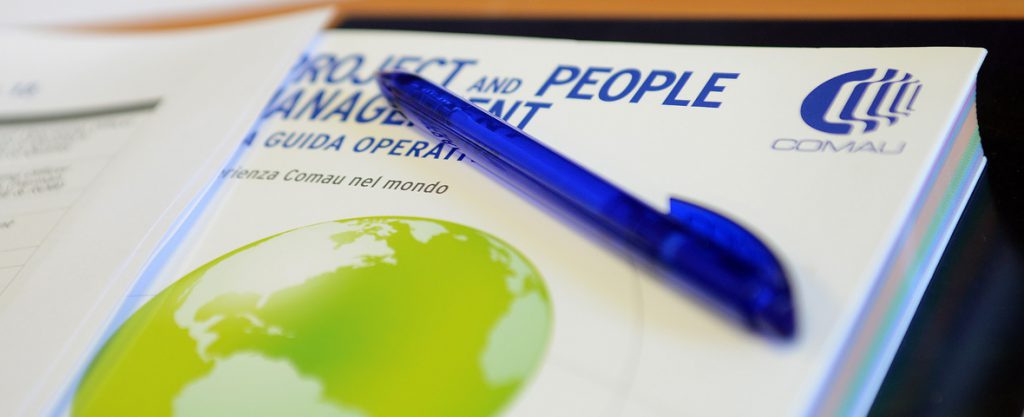 What the Authors Say
​"We believe that sharing experiences is key for the success of complex business organizations. In fact, we feel the need to share with other organizations a path that can promote change, intended as the desire to keep improving, especially when facing new and unknown challenges. In particular, we would like to address companies that are operating in a global market and need to create a team of managers which is able to work in multicultural contexts."
"Projects and people are the two areas which are necessary to realize change management"
People manage projects. It follows, therefore, that people determine the success of a company.