The missing link between robot-like flexibility and machine tool precision
​Comau innovation puts the power of high-speed robotic machining in your hands with its newest machining tool that is strong enough to do multiple operations in aluminum, titanium and composite materials. Introducing the new Comau XMini, a compact and highly flexible 5-axis carbon fiber machine tool robot developed in collaboration with Exechon.
A new paradigm in high-speed machining
XMini gives you performances of a machine tool and the flexibility of an industrial robot with a modular structure that can be disassembled, relocated, reassembled and recalibrated in just a few hours.
It is designed to handle complex parts like frames, battery boxes and structural components.
Merkmale
Einmalige Einrichtung, 6-seitige, gratfreie Trockenbearbeitung
Geschwindigkeiten mit einer Beschleunigung bis zu 3g
Flexibilität eines Roboters mit hoher Steifigkeit und Präzision
Für große, komplexe Metallteile und Komponenten
Einmalige, patentierte, vollständig bewegliche Carbonfaser-Architektur
Reduzierung der Zykluszeit um 50 % bei Serienproduktion
Automatisches Laden, automatische Kalibrierung und schnelle, problemlose Wartung
In zwei Ausführungen erhältlich: Einfach- oder Doppelspindel
Vorteile
Hohe Bearbeitungsgeschwindigkeit bis zu 90 Metern/Min. mit einer Beschleunigung von 3g
Steigert die Produktivität um bis zu 50 % mit einer Wiederholbarkeitspräzision von 5 Mikron
Präzise Raumwinkel-Bearbeitung komplexer Teile, erreicht Stellen, die mit einer Standardwerkzeugmaschine unerreichbar sind
Benutzerfreundlich, einfach zu integrieren und zu warten
Die leichte, 4-teilige modulare Struktur ermöglicht einen schnellen Werkzeugwechsel und verbessert die Mean Time To Repair (MTTR)
Ideal für die Herstellung von Batteriekästen, komplexen Teilen, leichten Rahmenstrukturen und Fahrwerkskomponenten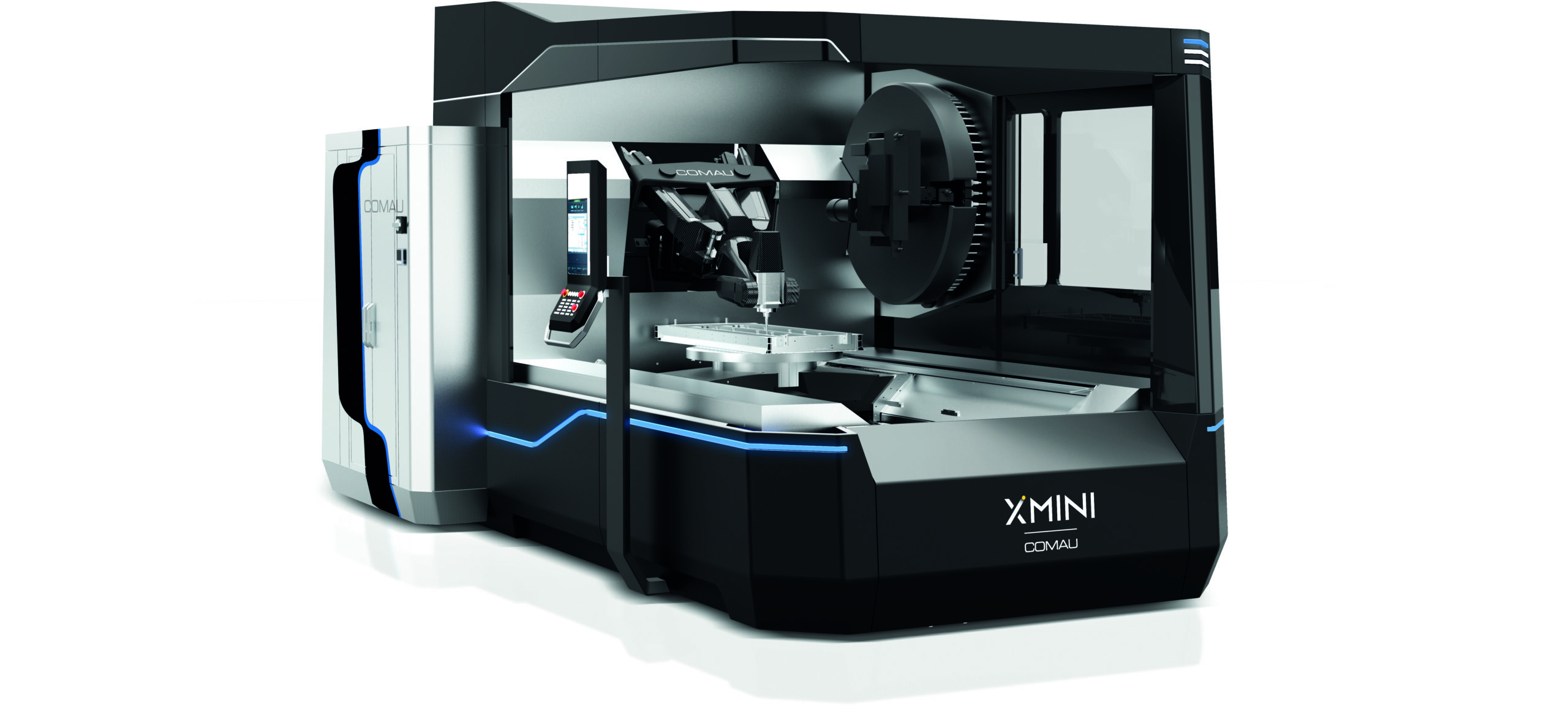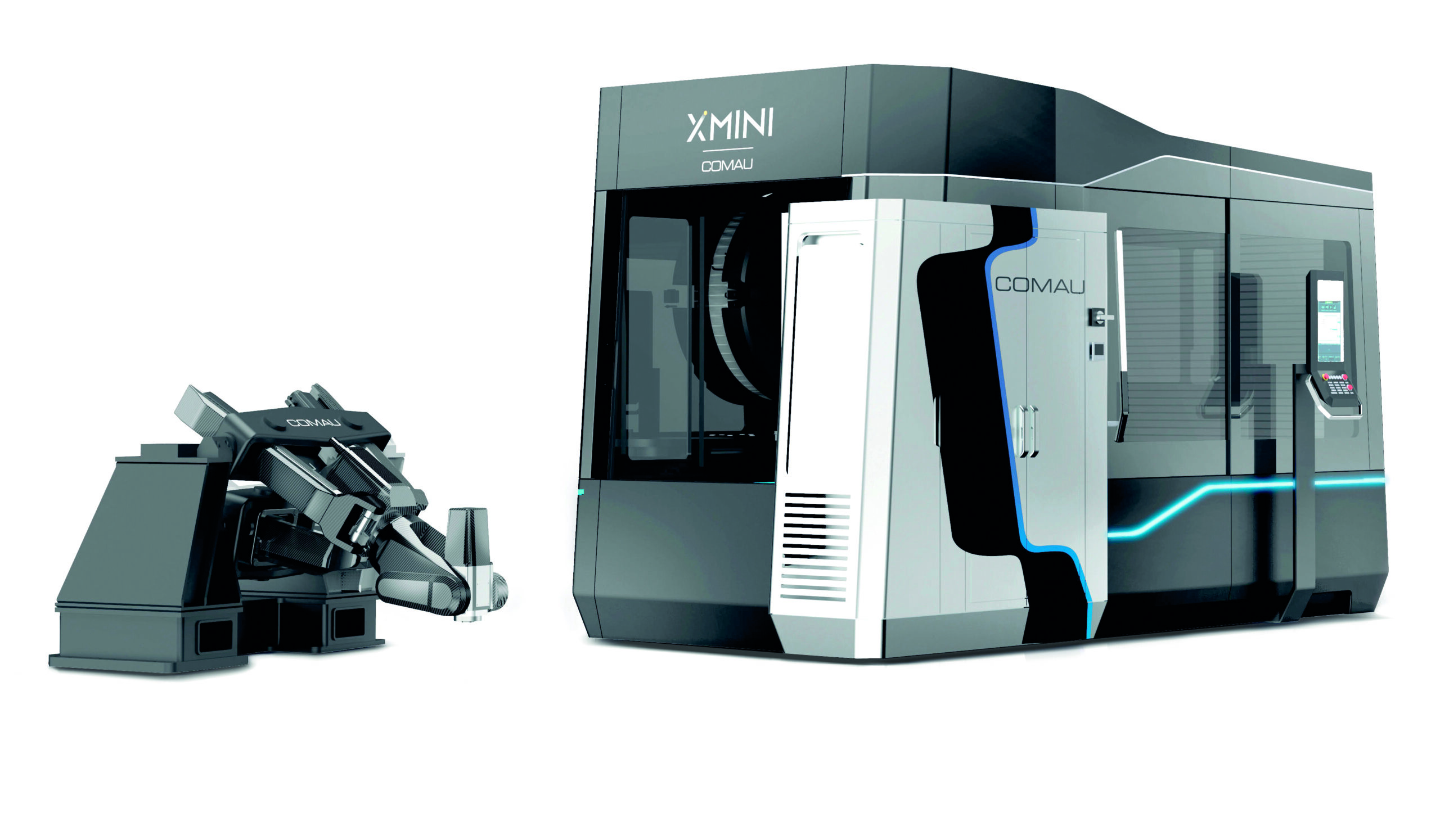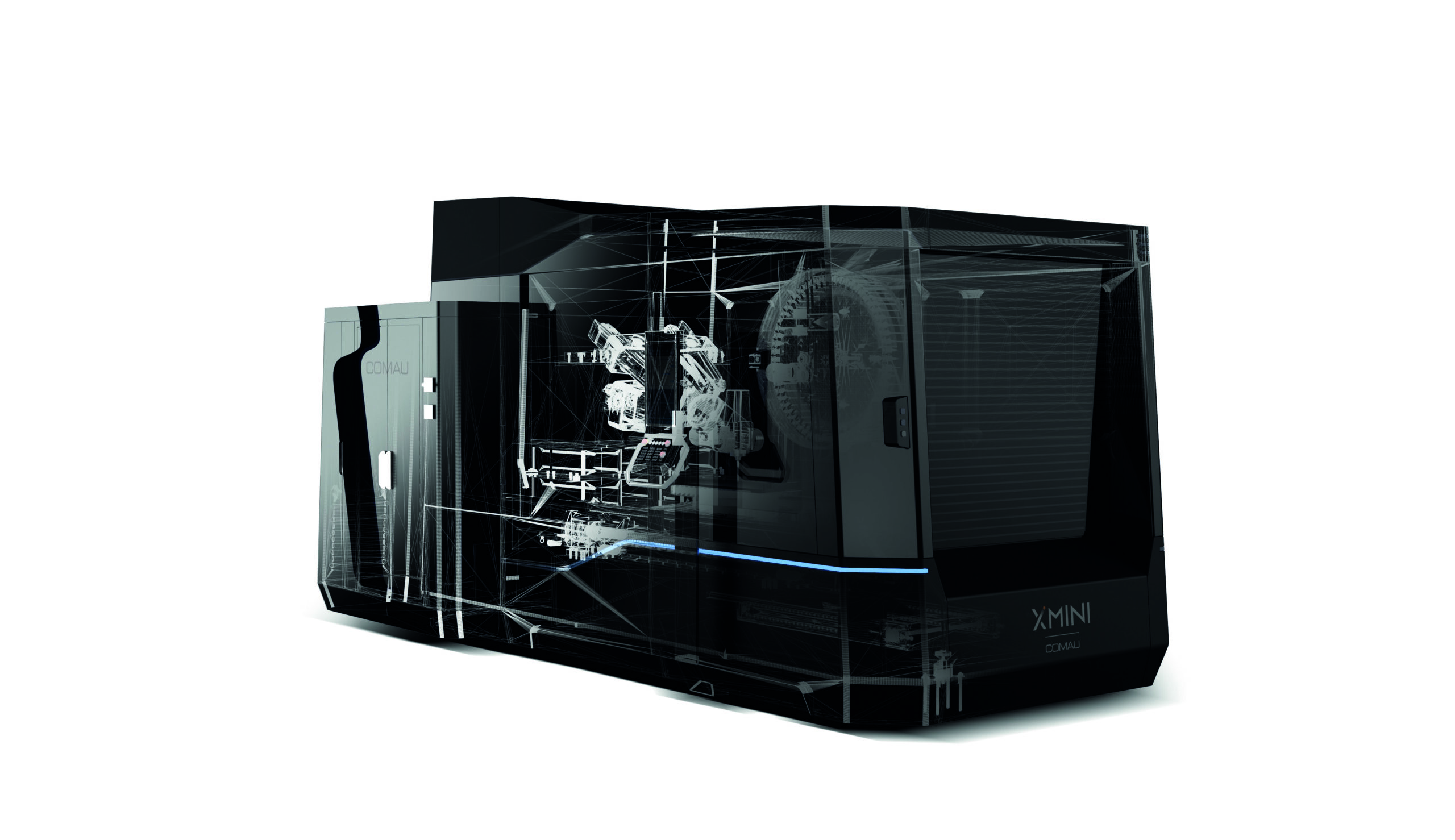 Technische Daten des XMini Key
| | |
| --- | --- |
| Siemens NX CADCAM | Part programming |
| Auto Calibration | XCAL automatic 5-Axis calibration |
| In-Line CMM | XAutoCMM in-line CMM & Adjustment |
| Repeatability | <5 μm |
| Max speed X/Y/Z [m/min] | 90 / 90 / 30 |
| Max Acceleration X/Y/Z [m/s2] | 30 / 30 / 10 |
| Max work envelope [mm] | Diameter 3,000 – Height 1,000 |
| Module weight [kg] | 300 |
| Control system | Siemens 840D |
| Spindle | HSK 40 – 20,000 rpm |
| MRR* | -167° / +74° (110° / s) |
| | |

Anwendungen
Bearbeitung von leichten und Verbundmaterialien
Breite und komplexe Rahmenstrukturen
Strukturteile und Aluminium-Fahrwerkskomponenten
Bearbeitung von Batteriekästen
Rekonfigurierbare Produktionsszenarien